Prince Louis has a penchant for outdoor activities. The youngest of the three—Prince George, Princess Charlotte, and Prince Louis—has adorable habits that his mother Kate Middleton cannot stop talking about.
Kate Middleton, the Duchess of Cambridge is engaged in several activities related to nature and children. At one of her recent royal engagements, she unveiled a garden at the Royal Horticultural Society Wisley in Surrey, on Tuesday. The launch was a part of the Back to Nature Festival that encourages families and children to get back to nature.
At the festival, the royal was seen playing with a group of kids and spending time with mothers. She even shared some adorable details about her one-year-old Prince Louis. According to Hello, the mother-of-three told Sarah Griffith, a parent of a 15-month-old daughter, present at the event, how the little prince loves spending time outdoors, surrounded by flowers.
"She was just saying that her little boy Louis loves to smell flowers and he enjoys being out in the garden. The experience was a bit overwhelming, it's still a bit of a daze, but really exciting," Griffith said about meeting with the royal.
More details revealed that the duchess enjoyed the event by interacting with the families invited. There were plenty of activities for adults and children, both, such as a vintage carousal, gardening activities, and more. All of this was combined with a special luncheon.
Prince William's wife gave an impressive speech wherein she encouraged parents to spend quality time outside with their children. She talked about how it could influence their early years and who they become as people.
"Whether it's planting, exploring, digging, creating or playing, quality time spent outside provides children with the perfect environment to form those positive relationships with the people in their lives and the world around them," the 38-year-old said.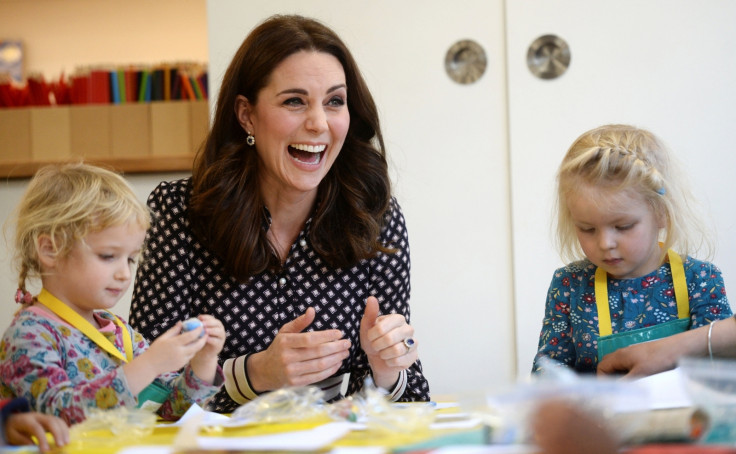 This is not the first time the duchess has expressed her love for gardens. Previously, she has been a part of projects where she co-created gardens at the Chelsea Flower Show and the Hampton Court Palace Garden Festival.