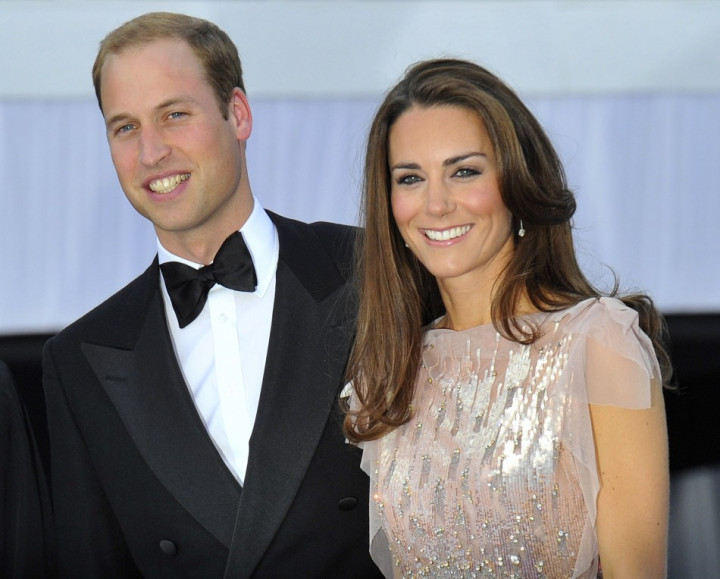 Kate Middleton is already past the initially expected due date of 13 July and the wait for the arrival of Prince William and the Duchess of Cambridge's first child has the royal family on tenterhooks.
Camilla, the Duchess of Cornwall, is eager for the royal baby to be born by the "end of the week". The 65-year-old was speaking during a visit to the Little Harbour Children's Hospice at Porthpean in Cornwall. The Duchess was accompanied by her husband, Prince Charles.
"We don't know what's going to happen. We're all waiting at the end of a telephone," she said, adding, "I hope by the end of the week he or she will be there."
Kate, during a two-day official visit to Scotland in April, spoke about her baby's due date and names for the newborn.
"It's around mid-July, but apparently babies have their own agenda," the 31-year-old royal said, "We have a short list for both [boy and girl] but it's very difficult. My friends keep texting me names."
Former England captain David Beckham, who is close to the royal family, jestingly suggested the new-born be called David if it is a boy. Speaking to Sky News, he joked: "David's pretty good. I think they should go for David - if it's a boy!"
Meanwhile, Kate's mother, Carole Middleton, believes her royal grandson will be born under the zodiac sign for Leo, which falls between 23 July and 22 August. The wait for the third-in-line to the throne is set to continue for at least a week more, if this prediction is to be believed.
It was previously reported the heavily pregnant Duchess left Kensington Palace to join her parents at their home in Bucklebury in Berkshire, to await the first signs of delivery. News networks, who have been preparing for months for the arrival of the royal baby, are camped outside the Lindo Wing at the city's St Mary's Hospital.
"It's gotten down to the level of detail that three minutes after the notice has been put on the easel [the public notification from St James' Palace regarding the birth and gender of the child], they'll cut off the signal," a producer told to New York Times.