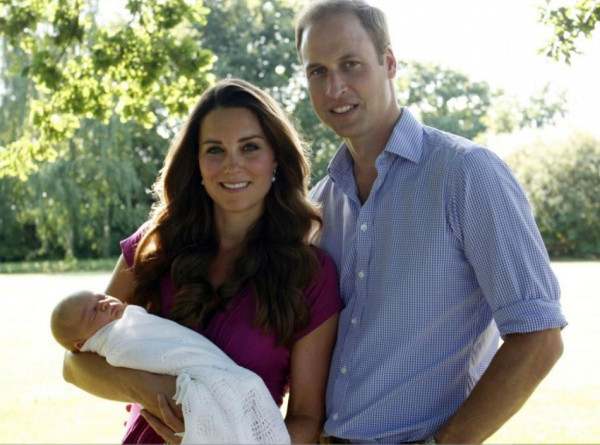 The newly renovated home of Kate Middleton and Prince William at Kensington Palace has sparked rumours concerning Kate's second pregnancy, as the official residence of the Duke and Duchess of Cambridge reportedly has two nurseries.
The royals' 57-room apartment features one day and one night nursery, the latest issue of Us Weekly reports in its cover story, titled Inside Kate's New Home.
"The day nursery will become a play room as he grows up," a palace insider was quoted as saying by the American celebrity and entertainment magazine, according to Hollywood Life.
The weekly magazine claims that even though the royal couple has only one child, Prince George, the two nurseries only strengthen William and Kate's desire for a second baby.
"They'd love to be pregnant again by the end of the year. They want a brother or sister for George," a family source said.
Earlier it was reported that Kate Middleton and Prince William were eager to expand their family and that the royal couple would be glad if Kate became pregnant by Christmas.
"They know this time will fly by, and they figure they might as well have another baby next year so they can deal with it all at the same time," an insider told Life & Style magazine.
"William and Kate will be splitting their time during the holidays with Kate's family and the Queen in Sandringham House in Norfolk, so it would be the perfect moment for an announcement," another source added.
Prince William and Kate Middleton, along with Prince George, have moved into their palace home, which has been renovated at a reported cost of £1m, to settle down before the christening of Prince George, which will take place on 23rd October at The Chapel Royal, St James's Palace.