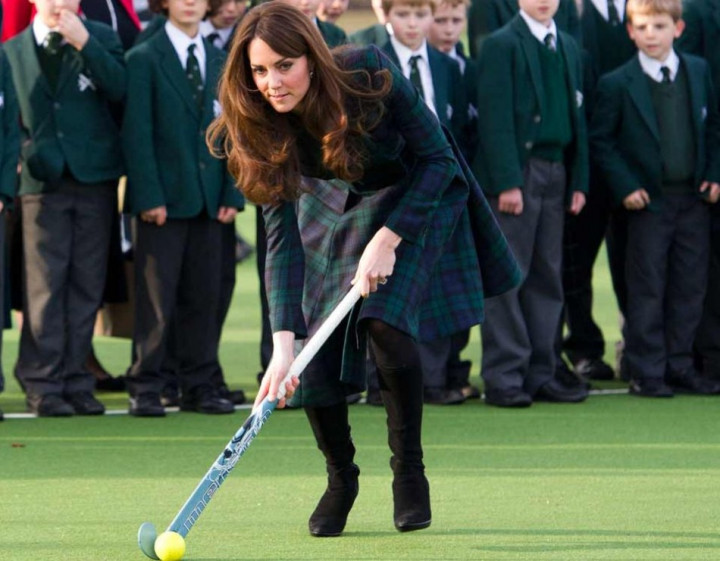 That Kate Middleton loves sports is not a secret; now, the Duchess of Cambridge will be reunited with her passion for sports for the first time since her pregnancy as she graces a sports workshop in London.
Middleton will attend a SportsAid Athlete Workshop at the Copper Box in Queen Elizabeth Olympic Park on 18 October.
SportsAid, of which she is a royal patron, is a charity organisation that recognises the achievements of next generation of British athletes and helps them compete at such international sports events as Olympics and Paralympic Games.
The workshop will be Middleton's first visit to the organisation as its patron and also her first such official engagement since she gave birth to the future heir to the British throne, Prince George, in July.
During the workshop, the duchess will watch young athletes taking part in a number of sports activities, including wheelchair basketball, CP football, volleyball, fencing and badminton.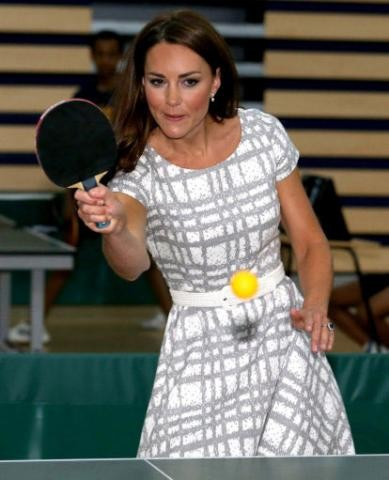 The duchess will also join the athletes and their parents during an educational workshop about nutrition in sport, working with the media and how to make the best use of social media.
"As her first visit as SportsAid's Patron, the engagement will provide the duchess with an opportunity to meet the athletes and their parents and get a detailed insight into the challenges they face," the organisers said in a statement.
At the workshop, Middleton, who was as much in the spotlight as many athletes during the London Olympics 2012, will be joined by Olympians and Paralympians including Katherine Grainger, Ade Adepitan and Karen Pickering.
Middleton's first official appearance since the birth of Prince George was also for a charity gala, when the 31-year-old attended the Tusk Conservation Awards on 12 September with Prince William.
Kate Middleton's Sports Biography
Middleton has been a keen sportswoman all her life. According to her official biography, she participated in various sports while at Marlborough College in Wiltshire.
The duchess took part in different sports, including tennis, hockey, netball, athletics, particularly high jump.
"The duchess's interest in hockey continued into her university years, and while at St Andrews studying History of Art, she played for the university team," Clarence House states.
As the Duchess of Cambridge, Middleton represented the UK as an ambassador for Team GB during the London 2012 Olympics.