Kate Middleton, Prince William and Baby George Prepare for Royal World Tour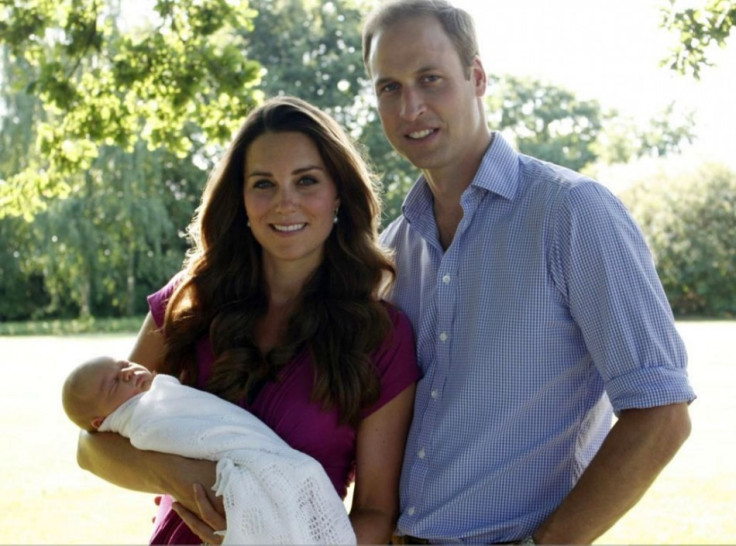 Before Kate Middleton and Prince William plan for their second baby, Prince George is going to have some adventurre travelling with his parents as the young royal family is reportedly preparing for a world tour.
Prince William and Kate Middleton will take their newborn baby on a royal tour around the world, and the royal couple has applied for Prince George's passport, according to The Mirror.
Though there is no official confirmation about the world tour of William, Kate and George, the Duke of Cambridge revealed the intention to visit Australia during Anglesey Show last month.
"We are all very hopeful of coming to Australia next year," the 31-year-old prince told the guests as he announced that his RAF search and rescue pilot duty was ending.
Speaking about his new duties as a father, Prince William told a local resident that he hoped George will start sleeping through the night soon.
"I have to say that I thought search and rescue duties over Snowdonia were physically and mentally demanding, but looking after a three-week-old baby is up there."
Royal Baby already a globetrotter
Once Prince George gets his passport, he will go on his first family trip abroad along with Prince William and Kate Middleton. However, it's not that the third in line to the throne has not had his day out. The little prince has indeed travelled around England since his birth.
First, Kate Middleton took her newborn son to her parents' mansion in Bucklebury. After putting up there for about three weeks, the Duchess of Cambridge, along with Prince George, moved into her Anglesey home in mid-August to be with Prince William, who was doing his military duty in North Wales.
Most recently, Kate Middleton and Prince William took their nine-week-old son to Balmoral Castle in Scotland to meet his great grandfather, Prince Philip, the Duke of Edinburgh, for the first time.
The young royal family is now staying at their official residence, a 57-room apartment at Kensington Palace that was renovated at a reported cost of £1m.
© Copyright IBTimes 2023. All rights reserved.