Kate Middleton Bottomless Photos: Nude Images of Duchess of Cambridge Generate Millions for Online Sex Sites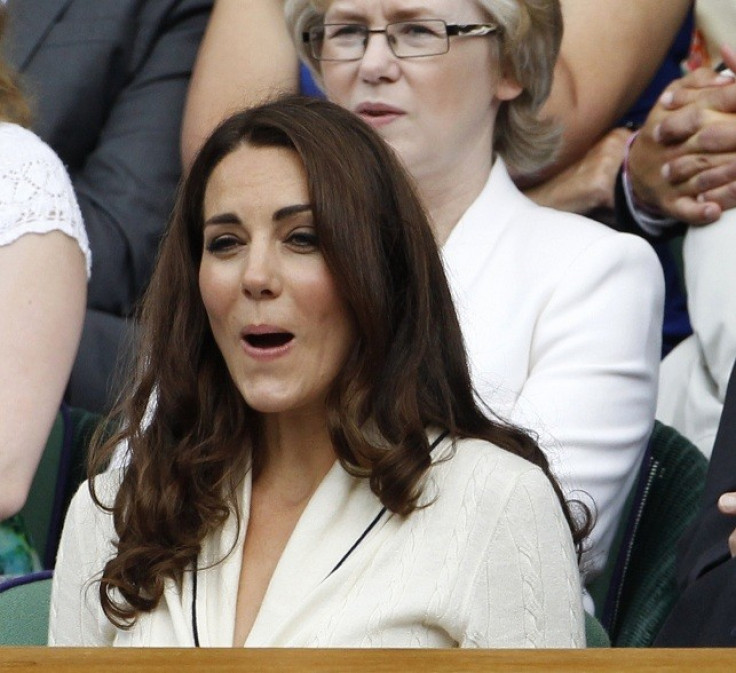 Kate Middleton has become the third most searched-for "porn babe" following the controversial publication of topless holiday photos in French magazine Closer.
In the latest development in the continuing photo scandal embroiling the duchess, the adult entertainment industry is cashing in heavily on her embarrassment.
Porn sites are reportedly making a fortune after the revealing pictures generated a huge spike in traffic from people looking for the pictures of her naked.
Just hours after the pictures, taken during the royal couple's holiday in the South of France, were published, the 31-year-old royal became Britain's third most-searched-for UK "babe" on freeones.co.uk.
According to the Dutch site, which acts as an aggregator for free pictures of porn actresses and celebrities, some websites were offering scans of Kate's pictures for 99p each.
The global interest in the explicit snaps has channelled a huge amount of cash into the pockets of adult film companies making their money from the web.
It comes as a further blow to Buckingham Palace, which is struggling to distance itself from the furore after YouPorn waved an "open chequebook" for more intimate photos of the royal couple.
"We'd like to make an offer on this footage since we believe this is an incredibly newsworthy story, and we are already being slammed with emails from our site's loyal visitors begging us to make an offer," YouPorn boss Corey Price said in a notice obtained by TMZ.
According to reports, the images could be stills from a video, featuring both the duchess and her husband Prince William, that is yet to be released.
"We feel very confident that we can show this footage legally, and would like to make you aware that we have an open checkbook," it said.
Danish magazine Se Og Hoer has reignited online interest by publishing a 16-page spread of more explicit photos from the same set, featuring pictures of Kate naked from the front.
"Kate is mortified. Since she and William met, she's constantly been on guard against embarrassment," said a royal source. "When they used to go away with William's friends, Kate would lecture everyone on what not to do in case there were photographers."
Se Og Hoer's editor-in-chief Kim Henningsen told CNN: "If the British royal family wants to sue us, then it will happen then and we'll deal with it."
Kate Middleton Topless Photos: Disgusted Twitter Tells French Closer it Should 'Be Ashamed'
Kate Middleton French Closer Topless Photos: Princess Di and Other Royals Exposed
Kate Middleton Topless Closer Photos Blasted as 'Grotesque' by Buckingham Palace - FULL STATEMENT
Kate Middleton Topless Photos: UK Closer Distances Itself From French Counterpart as Row Deepens Over Paparazzi Intrusion
Kate Middleton Topless Photos: Italian Magazine Chi to Publish Closer Snaps of Duchess of Cambridge
© Copyright IBTimes 2023. All rights reserved.