Controversial Kate Moss Slogan "Nothings Tastes as Good as Skinny Feels" Banned on Kids T-shirts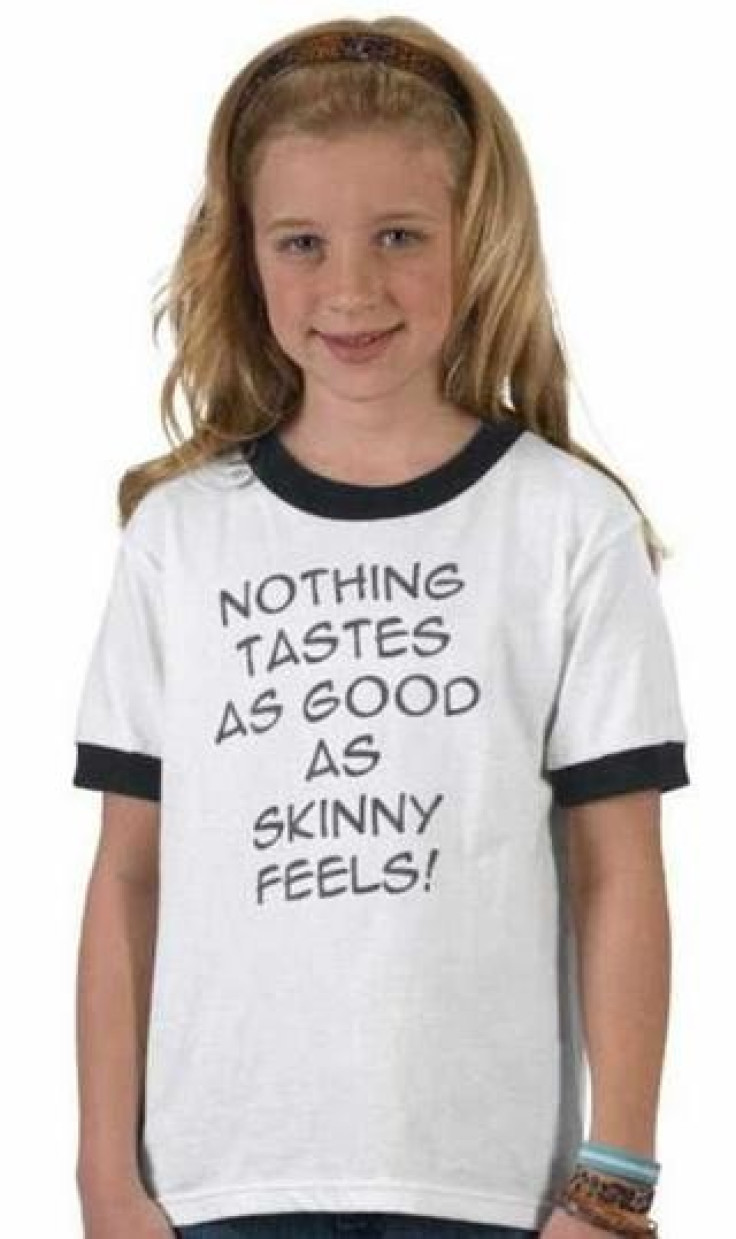 A shirt that says "Nothing Tastes As Good As Skinny Feels" inspired by Kate Moss
A website that stocked a range of children's T-shirts bearing a controversial quote from Kate Moss has been censured by the Advertising Standards Authority.
In April, Zazzle.co.uk offered T-shirts in children's sizes bearing Kate Moss's quote: "Nothing tastes as good as skinny feels." The advert shows a young girl wearing a T-shirt with supermodel Kate Moss's famous slogan written in bold, capital letters on the front - and even plugs a toddler's version.
After three people complained to the ASA, Zazzle was ordered to remove the advert, which campaigners feared could encourage teenage girls to develop eating disorders, reports the Guardian.
The ASA ruled the ad must not appear again in its current form.
A spokesman said: "We told Zazzle to ensure future ads were not irresponsible and, particularly where they were addressed to or depicted children, did not contain anything that was likely to condone or encourage an unsafe practice or to result in their physical, mental or moral harm."
As the ASA did not ban the use of the slogan entirely, Zazzle said it had restricted the designs so they did not appear on children's clothing suggesting that the £11.20 T-shirts is still available to person in adult sizes.
Moss, 37, caused outrage when she claimed in 2009 that she lived by the slogan. When asked in an interview with the fashion news website WWD whether she had any mottos, she replied:
"There are loads of mottos. There's 'Nothing tastes as good as skinny feels'. That's one of them."
© Copyright IBTimes 2023. All rights reserved.