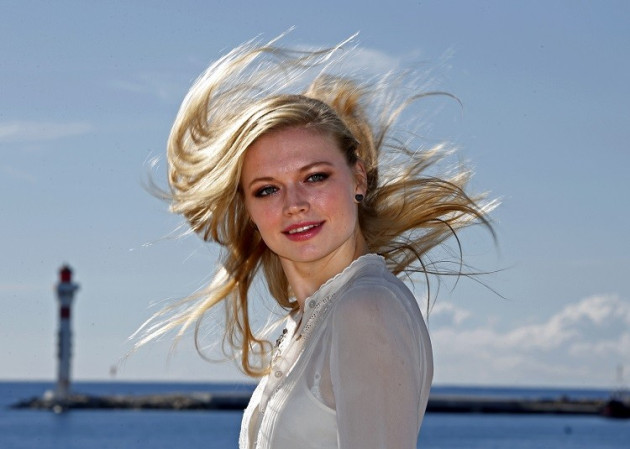 Katia Elizarova, the supermodel friend of Benedict Cumberbatch, will urge Parliament to strengthen safeguards for models in the £21bn fashion industry in a bid to protect them from abuse and questionable practices.
In a speech seen by IBTimes UK, ahead of Elizarova\'s appearance at a Westminster Parliamentary Forum on Talent and Skills in British Fashion, she will urge lawmakers to create a kitemark standard for the advertising industry to force those who work with ad companies, such as model agencies, to bow to pressure and follow new standards within regulation.
\"There is a general malaise surrounding the relationships between talent, clients and agencies in the modelling industry,\" Elizarova will tell the lawmakers.
\"This has left models at the centre of a world where their voice can go unheard, they are spoken for by others and they can be left to face problems alone.
\"The confusion and imbalance in these relationships, has resulted in bizarre role reversals and working practice abuses. There have been brave attempts, such as those made by Equity, to level the playing-field between model and client. Similarly, many reputable agencies strive to maintain ethical working practices which sustain a healthy model-agency relationship.
\"The largely unmediated and unregulated relationships in the sector continue to present, however, a number of significant problems.\"
\'Meet the Russians\' star Elizarova has modelled for 12 years, read law at Queen Mary\'s College in London. Over recent months, she has stepped up her activism to safeguard workers in the modelling world, after witnessing questionable treatment and practices to her fellow models.
\"Britain, despite being more progressive than most, has been slow to observe, regulate, or even intervene in the fashion world,\" Elizarova believes.
\"We need to look for support from other industry figures whose influence has the potential to affect greater change. A code-of-conduct must become the kitemark, relied upon by everyone in their decision to engage those that work with models.
\"Advertising agencies find themselves a significant player in the fortunes of the fashion and modelling world globally. If everyone from holding company bosses to creative directors, brand managers, marketing directors and media agents were to insist that they and their partners work only in accordance with a code-of-conduct supporting the fair and ethical treatment of models, I believe their support would have an accelerated impact on improving the industry.
\"Now is the time to take that conversation to the advertising world.\"
While the Association of Modelling Agencies (AMA) is aimed at creating an environment that treats models professionally, Elizarova says the lack of a legal requirement for agencies to sign up proves to be a problem.
\"Combine this with a grey area surrounding criminal record bureau checks for those operating modelling agencies with the potential for regular contact with minors, and it is easy to imagine the potential abuses that may arise,\" she will say.
\"As was shown to be the case following 2007\'s Model Health Inquiry, genuine change in the industry does not occur without the government\'s direct support in ensuring that the affairs and conduct of the sector are subject to sufficient scrutiny.
\"I would welcome the opportunity to meet with government ministers to discuss how to best ensure the safety and security of models working in the UK, with the hope of establishing a body that is empowered to offer support, investigate issues and enforce violations of conduct and regulation.\"
Britain\'s fashion industry is worth £21bn and Elizarova will highlight how important it is to protect the talent that help this industry grow.
\"The horror stories and abuses of the modelling industry in the UK decline when focus is placed upon its issues. We must not bow out of our responsibility to modelling talent when public attention is drawn elsewhere,\" says Elizarova.
\"Britain has the opportunity to become the shining star in developing and sustaining talent in the fashion world, creating international standards that will guide the conduct of those in the fashion industry far beyond our shores.\"