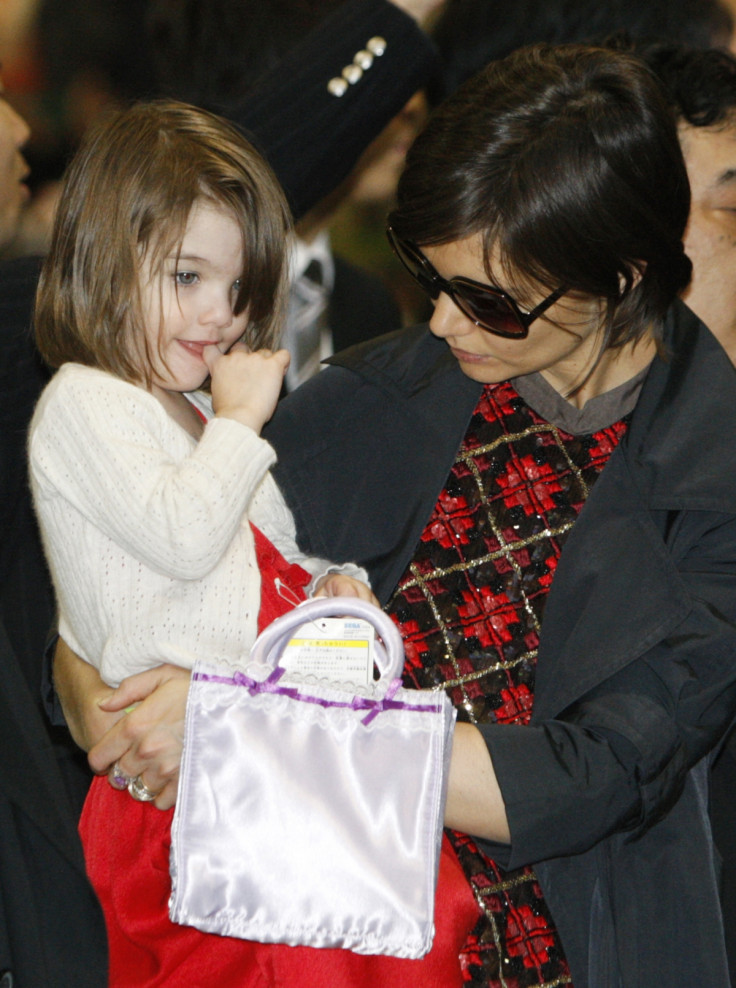 Actress Katie Holmes shared a sweet message on Instagram wishing her daughter Suri Cruise a happy 10th birthday on Monday. The mother and daughter were earlier spotted enjoying the company of family and friends in New York City.
"Suri enjoyed a low-key pre-birthday lunch Sunday with Katie, her maternal grandparents and two young girlfriends at Tavern on the Green," a source told People Magazine.
"Rather than cake and a rousing rendition of 'Happy Birthday,' Suri and her pals quietly opted for freshly-baked cookies from Tavern on the Go before heading off into sunny Central Park," the source added.
The 37-year-old actress later shared a piece of sketch on Instagram with the caption: "So grateful for my favorite day of the year!!!!!! Happy Birthday to my sweet angel Suri❤️❤️❤️."
Holmes also shared a photo of her daughter's favourite cupcakes. "Can never get enough of these," Holmes captioned the shot.
In 2015, Holmes threw a big bash for her daughter's birthday at the Gilded Lily in New York City. It was in October 2006 that the world got its first look of baby Suri on the cover of Vanity Fair, covered up in her father Tom Cruise's coat.
"She has Kate's lips and eyes," Cruise said in the magazine, according to ETOnline. "I think she looks like Kate." However, Holmes had said, "I think she has Tom's eyes. I think she looks like Tom."