Katie Price has taken eldest son Harvey to a private clinic to receive treatment for his spots.
In a video uploaded to the veteran model's Instagram account, the 14-year-old can be seen lying on a table as a purple light is brushed across his face.
Katie, 38, can be heard asking: "Harv, how does your facial feel?" The lad replied: "Great!"
To which the mum-of-five then continues: "Do you like it? Is it helping to get rid of your spots?" The teen responds: "Yes! What do you think?" "Wow!" Katie enthuses.
A second posts sees Harvey – whose father is former footballer Dwight Yorke – covered in a gel as it is explained that he is having a hydration therapist mask with blue and red LED light therapy and a massaging tip.
No stranger to controversy, Katie potentially risked a backlash because aside from the usual teenage things to contend with, Harvey suffers with autism and blindness.
He has also been diagnosed with Prader-Willi Syndrome, which means he always feels hungry no matter what he eats.
However in this instance, the public were full of praise for both Harvey and Katie, who is also mum to Junior, 11, Princess, nine, Jett, three, and Bunny, two.
"Brilliant to see him have treatment, don't matter if he is disabled. In world some people don't treat very well their disable kids. Amazing mum you are ," (sic) wrote one online user.
"He's turned into such a lovely young men, bless him! Chapeau to you Katie," (sic) added a second.
While a third remarked: "Aaw he's loving that bless him".
Katie recently hit headlines for being drunk and disorderly at a private Christmas party she had been paid to attend.
Her antics included calling guests "little s***s" and declaring ex Dane Bowers – who was also at the event – "the love of her life", despite her being married to Kieran Hayler.
Katie was also filmed flashing her surgically enhanced breasts in the loos and heard saying in a recording of the event: "I love all my kids, even though Harvey... anyway. Whatever."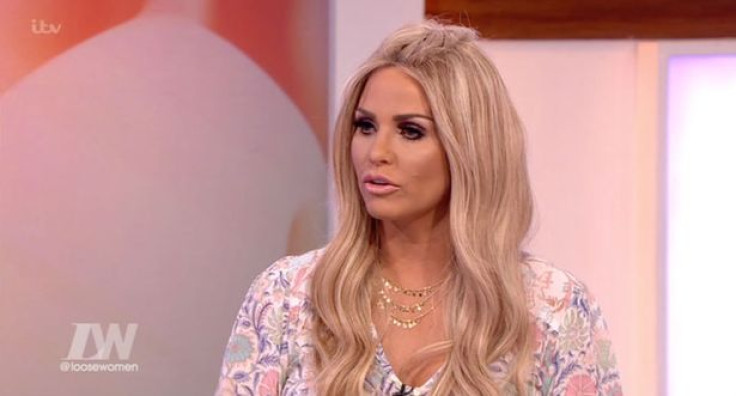 She has since made it her new year's resolution to give up drinking in 2017, admitting during an appearance on ITV's Loose Women that she is a "nightmare" when boozing.