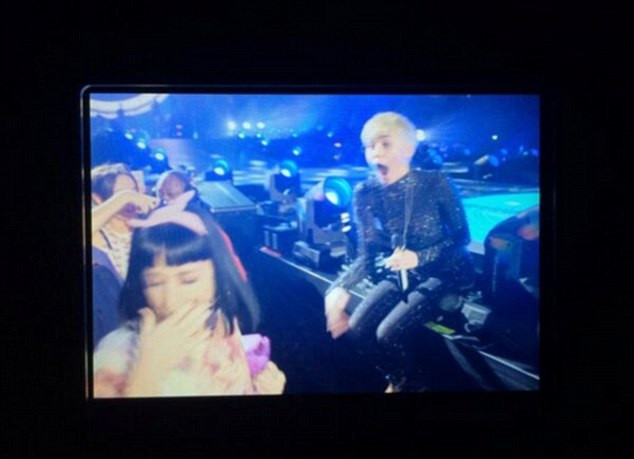 It seems Miley Cyrus is greatly offended after Katy Perry mocked their sexy kiss during the Bangerz concert in Los Angeles.
The Wrecking Ball singer is reportedly upset with Perry as she described Cyrus' tongue as 'infamous' during an Australian TV show. The Roar singer was passionately kissed by Cyrus in her concert last month.
"Miley thought it was really uncool of Katy to talk about their kiss like it was such a gross thing. It's not like Katy is some innocent angel. Miley is just like, 'Why are you insulting me?'
"She doesn't understand why Katy felt the need to put her down when she was on Australian TV," an inside source tells HollywoodLife.com.
"Miley feels betrayed, she thought they were tight and apparently they aren't," the same source added.
After the public embarrassment caused by Perry, the Breakout singer furiously tweeted "Girl if ur worried abt where tongues have been good thing ur ex boo is ur EX BOO cause we ALL know where THAT been."
Responding to it, an angry Perry pledged to spank the 'Adore you' singer and tweeted: "Oooo gurrrl I'm gonna give you the BIGGEST spanking when I see you in the UK bb!"
"I just walked up to her to give her like a friendly girly kiss, you know, as girls do, and then she like tried to move her head and go deeper and I pulled away...God knows where that tongue has been. We don't know! That tongue is so infamous!" Perry said during an Australian TV show Sunrise.