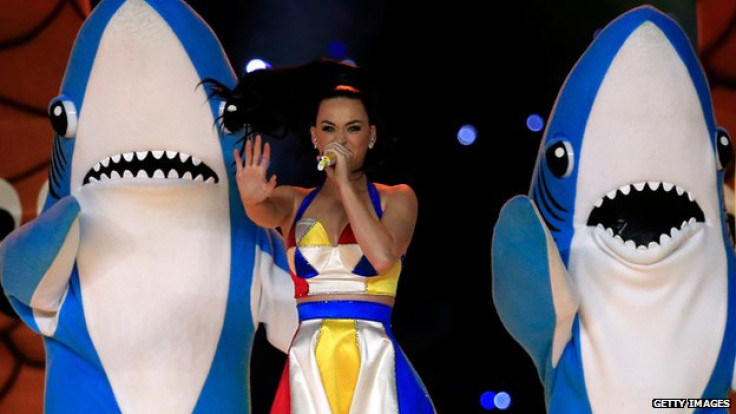 In the mystery photo, which the Dark Horse singer shared on Tuesday (17 March), only the lower half of her face is visible as she touches the gold necklace.
Leaving room for speculation, the 30-year-old did not offer any explanation but simply tagged a fan account, @katycats. Although Perry is yet to address the pregnancy rumours, it hasn't stopped fans speculating that the singer's on/off boyfriend John Mayer could be the father, following their recent reconciliation.
The timing of the photo is questionable as just a couple of days earlier, OK! magazine reported that Perry was two months pregnant and claimed Mayer was the father.
In the publication's report, a friend of Perry's is alleged to have revealed: "The baby news was a shock to everyone, but Katy and John are absolutely ecstatic. John and Katy are hunting for a house for their family in LA. It's definitely a lot for them to take in, but they're so excited about it all."
However, a source close to the Roar singer denied these reports, telling the Mail Online: "Katy is not pregnant. She can't even think about getting pregnant right now. She is in the middle of her world tour.
"She is busy nonstop and the tour is very demanding. She could not do those shows if she was with child. It's just impossible. She has to dance and fly in the air and do all these stunts. She needs to be in top shape."
Whether she is expecting a baby or not, Perry spent time with her own mother this week and judging by this Instagram photo, she was spoiled rotten: