American rapper Kanye West reportedly wants to purchase Elvis Presley's former home for girlfriend, reality television star Kim Kardashian.
The house in Memphis, Tennessee, which is owned by Elvis' former wife Priscilla Presley and their daughter Lisa Marie Presley, is the second most visited private home in the United States, after the White House, with more than 600,000 visitors a year. The 14-acre property is said to be worth around £55m.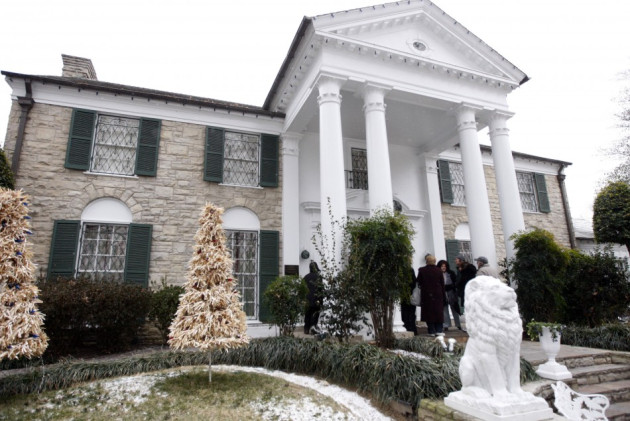 "There have been constant whispers that it's due to go on the market, as long as it stays open to the public and as a place for Elvis fans to visit," a source told the Daily Star, "Kanye is really excited about the possibility of owning it."
The 36-year-old singer recently welcomed daughter North with the 31-year-old Kardashian. The couple have been reportedly made several lavish purchases for their new family home in Los Angeles - including spending £500,000 on gold-plated toilets.
"He thinks it would be really cool if he, Kim and baby Nori lived there, at least some of the time," the insider added.
"Kanye has always been intrigued by Elvis, especially his influence in bringing blues and gospel music to the masses. Kanye thinks owning Graceland and restoring it to its former glory would cement his place in showbiz history," the source continued.
However, Priscilla and Lisa Marie are known to be very protective about their estate.
"Nobody is selling Graceland!" Priscilla told People in 2006, "Lisa is the sole heir to Graceland - she owns the house and the grounds. It will be a place for her and the children to visit forever."