Ken Macintosh: Scottish Labour leadership hopeful on 'optimistic' politics and 'anti-austerity' agenda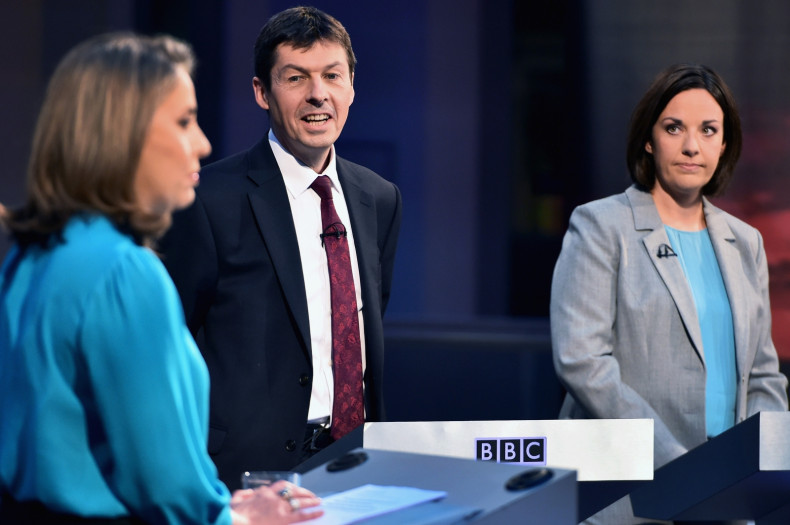 Ken Macintosh is an unashamed advocate of "anti-austerity" politics. The Scottish Labour leadership contender is tired of his party telling people what they are opposed to, rather than taking a positive message to the doorstep.
The Eastwood MSP also told IBTimes UK that the Reds had become "obsessed" with the SNP north of the border. Macintosh, who hails from Inverness, even suggested he could work with the nationalists if he becomes Jim Murphy's successor on 15 August.
"I'm not interested in differentiating myself from the SNP, that's not the reason why I am standing. One of the weaknesses of the Labour Party recently has been that we have been too obsessed with the SNP," he said.
"If you look at what the SNP have done, they used to be a relatively reactionary, right-wing party and they have deliberately re-positioned themselves over the last 20 years as a left-wing party, emulating and copying all of Labour's policies."
Macintosh added: "The last thing I want to do is move of that territory, that's the absolutely last thing I want to do. We should join anybody who is genuinely progressive – but I'm not sure that [the SNP] are delivering on those policies and I think that's where their weakness is."
The optimistic choice?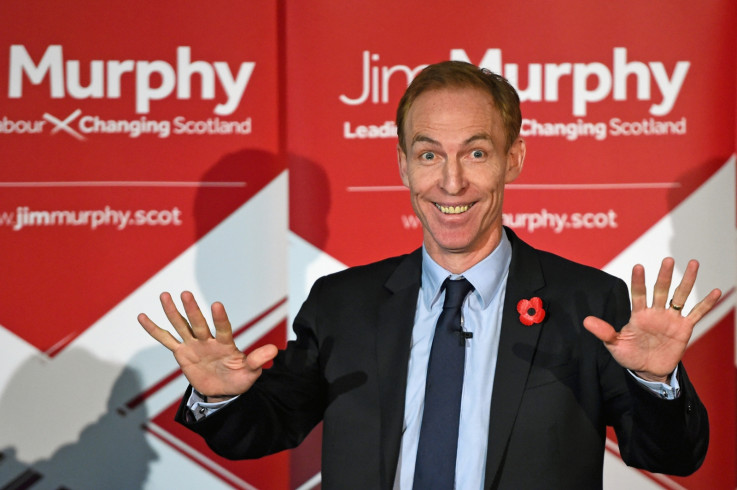 Jim Murphy
Getty
The 53-year-old's comments are similar to those he made in 2011 when he ran for the leadership. Scottish Labour had lost seven seats at that year's Holyrood elections, giving the SNP and then First Minister of Scotland Alex Salmond a majority in the devolved parliament. Iain Gray, a former campaigns director for Oxfam, duly announced his resignation as Scottish Labour leader.
Macintosh, launching his leadership campaign in October 2011, called for party unity and urged his colleagues to "start talking positively about our values". But the former TV producer's optimistic message failed to secure him victory and Johann Lamont was elected on more than 51% of the vote.
A casualty of the Scottish independence referendum, Lamont resigned in October 2014 and criticised "senior members" of Labour for undermining her position, while also blasting party grandees in the Daily Record for allegedly trying to run Scottish Labour as a "branch office of London".
Murphy, famed for hitting the streets on his fizzy soapbox of Irn Bru during the referendum campaign, took over as Scottish Labour leader in December 2014. But the former minister was out of a job six months later after the Reds were reduced to just one MP in the wake of an almighty surge in support of the SNP north of the border.
This time around Macintosh is up against Kezia Dugdale, a 33-year-old former deputy leader of Scottish Labour. The Lothians MSP has attacked Jeremy Corbyn, the surprise socialist front runner to become Ed Miliband's successor, over his left-wing economic agenda. But Macintosh seems happy to state he is against "austerity".
"The government and the state have a very important role in regulating markets and controlling the excesses of a few and has a far more positive role in educating the workforce in training, in investment and infrastructure. The sole job of the government is not to get out of the way of the markets, that's why I'm anti-austerity," he said.
Education and employment
Macintosh also explained that he would push for "full employment" in Scotland if he is elected and gets Labour back into power in Holyrood. "I'm not going to pretend that governments control every job, but what they can control and influence is education and training opportunities," he argued.
Vocational education and jobs creation is make up a big part of Macintosh's economic plan. The MSP wants to create 100,000 new college places in Scotland so workers, "from 18 to 80", can return to education and re-skill themselves. The leadership contender would also recreate Labour's "very successful" Futures Job Fund. The scheme gave grants to employers in exchange for taking on long-term unemployed workers.
The system was scrapped by the coalition government, with David Cameron claiming it was expensive, but a 2012 report from the Department for Work and Pensions concluded that the initiative resulted in a "net cost to the [government] and a net benefit to participants, their employers and society as a whole". Macintosh dubbed Cameron's decision as "short-termist".
The Labour man also wants to give lowly paid apprentices access to loans and grants, like university students. The policy would encourage more youngsters towards a vocational educational route, according to Macintosh.
"The only policy that we have been pushing in Scotland for the last few years seem to be university degrees. That's not appropriate for everybody. The message is that the only qualification that matters is an academic qualification, which is very bad for the economy. For most individuals it's not the right option, they would be far better off learning a trade," the MSP added.
Macintosh will find out if his optimistic and "anti-austerity" message has resonated in just over a week. Whether the University of Edinburgh graduate wins the leadership race or not, Scottish Labour still faces an insurgent SNP. The nationalists, off the back of their election high, will look to reduce Labour's 38 seats in Holyrood in 2016. Lamont, Grey and Murphy could not stop the yellow and black tide, so how will the next Scottish Labour leader fare?