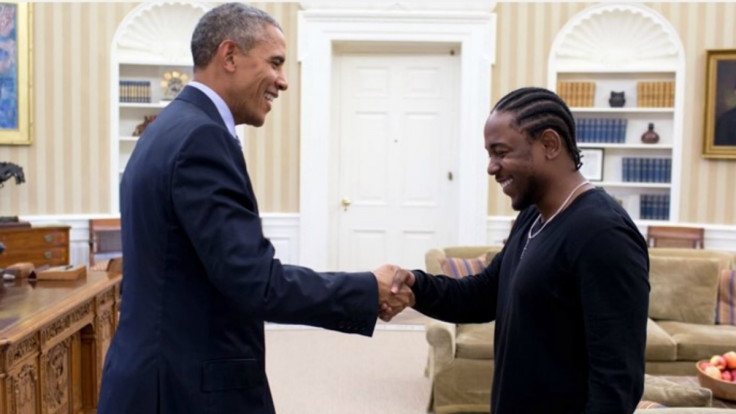 Kendrick Lamar is currently the most respected rapper in hip hop and dominates the 2016 Grammy Award nominations but even he still gets starstruck. The Alright rapper visited the White House to sit down with President Barack Obama but it has been revealed that, understandably, Lamar was nervous to meet the most powerful man in the world.
Obama's senior adviser Valerie Jarrett has revealed what POTUS said to Lamar, 28, when the musician met him in the Oval Office to discuss the democratic party's new Public Service Announcement titled: Pay It Forward. Jarrett told Buzzfeed: "He was at the White House. He came and he visited the president, and you know what the president said to him? [Because] he was a little nervous – bless his heart, he's really a very nice young man, and the president said, 'Can you believe that we're both sitting in this Oval Office?'"
In the National Mentoring Partnership PSA, which features Lamar playing basketball with a young boy, the rapper mentions his meeting with the US president, saying: "I look where I'm at today and realise that most of my success is owed to the mentors that was in my life."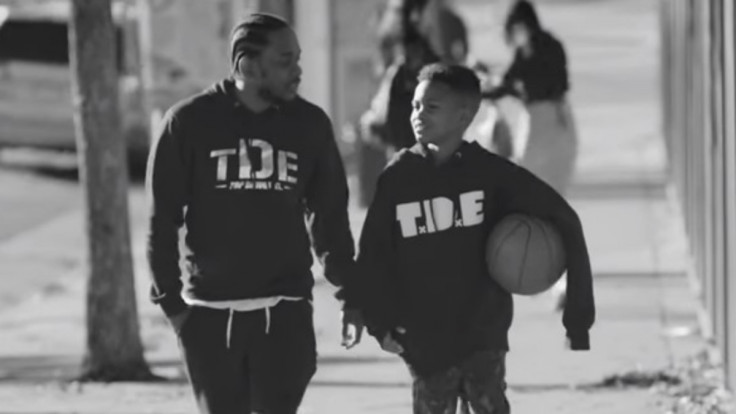 He continues: "I sat down with President Barack Obama and shared the same views; Topics concerning the inner cities, the problem(s), the solutions and, furthermore, embracing the youth, both being aware that mentoring saves lives. Sometimes, I reflect and think back.
"Where would I be if I didn't have the presence of an older acquaintance telling me what's right and what's wrong, telling me the pros and cons of every move I was 'bout to make, telling me the best way to plan success for my future?"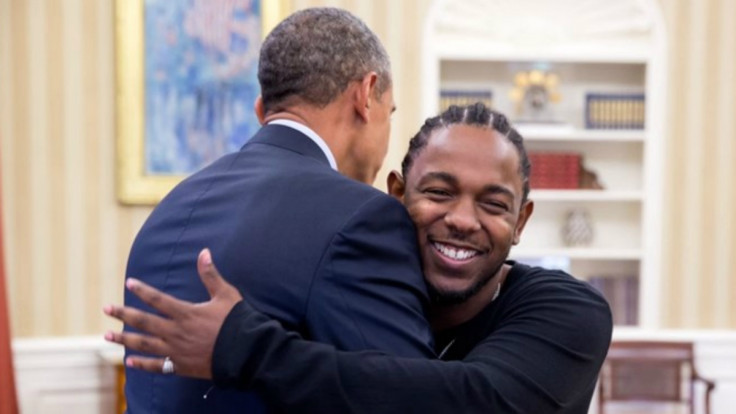 Lamar has become the most celebrated new artiste in hip hop over the last three years after rising to prominence with his debut album Section.80 in 2011. The Compton-native then released his critically acclaimed second album good kid, m.A.A.d. city in 2012 before finally topping the Billboard 200 chart with his third record To Pimp A Butterfly in March 2015.
The album was one of the most acclaimed of the year and earned Lamar a staggering 11 Grammy nominations for the 2016 awards, including album of the year, and song of the year for Alright. Obama revealed himself to be a fan of Lamar's in December 2015 when he admitted How Much A Dollar Cost is his favourite song from the To Pimp A Butterfly album.
Watch Kendrick Lamar's Pay It Forward PSA: