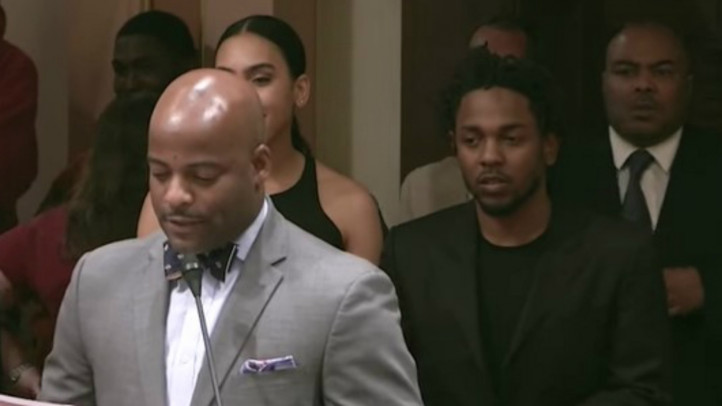 With his wife-to-be by his side, rapper Kendrick Lamar marked a milestone in his career when he received California's generational icon award.
The Grammy-winning hip hop star accepted the accolade from the state senator Isadore Hall III, who commended the To Pimp A Butterfly rapper for his generosity towards the community and for awareness of social issues through his music.
Hall told the audience: "In less than 10 years as a professional artist, Mr Lamar has gone from a local Compton young boy to become a multi-platinum, Billboard chart-topping, two-time Grammy Award-winning musician, an incredible achievement for anyone 27 years old.
"But Mr Lamar has not let his recent fame get the best of him. If you visit Compton, and I would encourage all of my colleagues to do so, Mr Lamar is a familiar face in the neighbourhood."
Compton-native Lamar explained how proud he is to help children and schools in the California area and is able to relate due to his upbringing.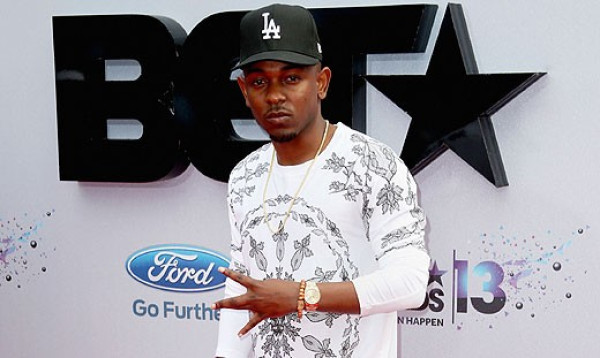 The hitmaker said: "Being from the city of Compton and knowing the parks that I played at in the neighbourhoods, I've always thought of how great the opportunity would be to give back to my community off of what I do in music.
"So in order to do that from a city all the way to a state standpoint and have these young kids look at me as some type of inspiration it's really an honour."
Watching from the side of the stage was Lamar's fiancee Whitney Alford, who looked delighted for her partner.
The couple's reported engagement was revealed in March when his childhood sweetheart was spotted wearing a ring on her finger.
The rapper has enjoyed an incredibly successful 2015 so far with the surprise release of his long-awaited second LP topping the charts in both the US and UK.
The record features the singles, I, King Kunta, The Blacker The Berry, and collaborations with the likes of Snoop Dogg and Ronald Isley.
Watch Kendrick Lamar accept the generational icon award below: