Kendrick Lamar unleashed a fresh stream of consciousness on The Tonight Show Starring Jimmy Fallon, premiering new song Untitled 2. The US rapper's performance coincided with the circulation of what is reported to be the cover of his joint mixtape with fellow hip hop star J Cole.
Accompanied by a live band, Lamar, 28, procedes to reel off the slick lyrics wrapped around a fluctuating jazz beat which progresses towards a rapid crescendo. Untitled 2 features Lamar proudly reflecting on his honest path to success while playing devil's advocate and wondering if the journey would have been quicker had he delved into a life of crime.
He raps: "We both criminals with bad intentions, they say time heals all, but if I could shortcut my success, Corvettes by tomorrow." Lamar later muses: "But ain't no money like fast money, even today I'm considered a crash dummy/A rapper chasing stardom, how can I fast forward?" Untitled 2 does not feature on Lamar's second album, To Pimp A Butterfly, which was released in March 2015, but appears to be a follow-up to the track Untitled, performed by Lamar on The Colbert Report in December 2014.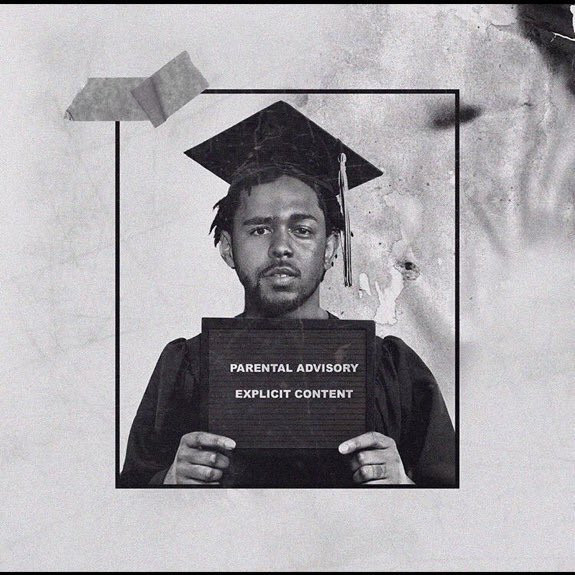 Fans are raving about the rapper's Untitled 2 performance, with one tweeting: "Kendrick lamar's Untitled 2 performance. Unreaaaal," while another stated: "That was exceptional." Comparing the song to Drake and Future's joint 2015 mixtape What A Time To Be Alive, another commented: "This trendy Drake and Future s**t cool but you can tell Kendrick put more work into Untitled 2 than they did for WATTBA. Producers included."
As Lamar appeared on Jimmy Fallon's late-night talk show, the internet was abuzz with excitement as a photo, claimed to be the cover of his elusive mixtape with Roc Nation star J Cole, leaked online. The cover features one side of J Cole's face merged with Lamar's with the figure dressed in a graduation outfit holding a sign that reads: "Parental advisory explicit content."
Rumours of the joint mixtape first emerged in 2011 and were fuelled in 2015 when the pair released remixes of each other's songs on Black Friday. Lamar is gearing up for the Grammy Awards 2016 where he has received 11 nominations including album of the year for To Pimp A Butterfly and song of the year for the critically-acclaimed Alright.
Watch Kendrick Lamar perform Untitled 2 on The Tonight Show Starring Jimmy Fallon: