Kendrick Lamar pulled a surprise out of the studio for fans by releasing an unexpected new album, Untitled Unmastered. The eight-track record comes almost a year after the Grammy-winner released his critically-acclaimed third studio album, To Pimp A Butterfly.
The small collection, which appeared on Lamar's Spotify, Apple Music and Google Play pages on 4 March, features eight tracks, each of which appear to be titled with the date the song was recorded. Moments before the album was released, Top Dawg Entertainment CEO Anthony Tiffith teased the release, telling his Instagram followers: "Yeah muthaf**kers KING KENDRICK returns 2night... thank @kingJames for this... #TDE."
Lamar, 28, is yet to explain why he decided to release the new material at this point but he previously admitted to sitting on a hoard of unreleased songs. In an interview with 2DopeBoyz, Lamar said: "I got a chamber of material from the album that I was in love [with], where sample clearances or something as simple as a deadline kept it off the album. But I think probably close to 10 songs that I'm in love with that I'll still play and still perform that didn't make the cut."
The Blacker The Berry rapper is still taking in his success at the Grammys 2016 in February, when he won five awards, including best rap album for To Pimp A Butterfly and best rap performance for Alright. As fans get stuck into Lamar's new music, IBTimes UK rounds up everything there is to know about the rapper's surprise album.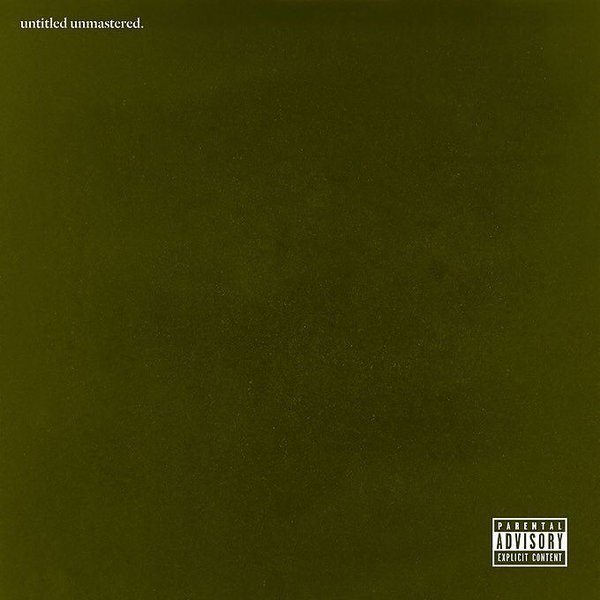 The tracklist
Each song on Untitled Unmastered gives nothing away about the content in the title except the date it was recorded. Fans have already heard Untitled 02 with Lamar performing the song on The Tonight Show Starring Jimmy Fallon in January 2016, while he performed another song from the collection on The Colbert Report in 2014.
Untitled Unmastered tracklist
1. untitled 01 08.19.2014.
2. untitled 02 06.23.2014.
3. untitled 03 05.28.2013.
4. untitled 04 08.14.2014.
5. untitled 05 09.21.2014.
6. untitled 06 06.30.2014.
7. untitled 07 2014 - 2016.
8. untitled 08 09.06.2014.
The Sound
Untitled Unmastered matches the soulful, jazz sound heard on To Pimp A Butterfly but takes it to the next level. The songs offer an incredible insight into Lamar's innermost thoughts as he continues to reel off his stream of consciousness.
Collaborations and features
Untitled Unmastered is very much a Kendrick Lamar affair but he did have help with production from none other than Swizz Beatz's five-year-old son Egypt. Yes, Beatz and Alicia Keys' baby boy is credited as a producer on Untitled 07.
Watch Kendrick Lamar perform Untitled on The Colbert Report:
Confirming Egypt's involvement, proud dad Beatz wrote on Instagram: "This is the best Dad moment everrrrr!!! Congrats to my son Egypt for producing his 1st track on this amazing Kendrick Album he's only 5yrs old wowwwwwww@aliciakeys look at our lil guy baby #blessingsonblessings thx#Kendrick for investing in the future !!! Track 7."
Diss tracks
Speculation is rife that Lamar has responded to Jay Electronica, who slammed Lamar's 11 Grammy nominations. On Untitled 07, Lamar raps: "You niggas fear me like ya'll fear God/ You sound frantic, I hear panic in your voice/ Just know the mechanics of making your choice and writin' your bars/Before you poke out your chest, loosen your bra/Before you step out of line and dance with the star/I can never end a career if it never start."
Why did Lamar release the album now?
Fans may have NBA player Lebron James to thank for the sudden release as he tweeted after Lamar's Grammys performance: "Yo @dangerookipawaa after that @kendricklamar Grammy performance , you have to release those untitled tracks asap!!! What's up? Talk to me."