Geoffrey Butler Guilty of Nazi Harassment Spared Jail by Germans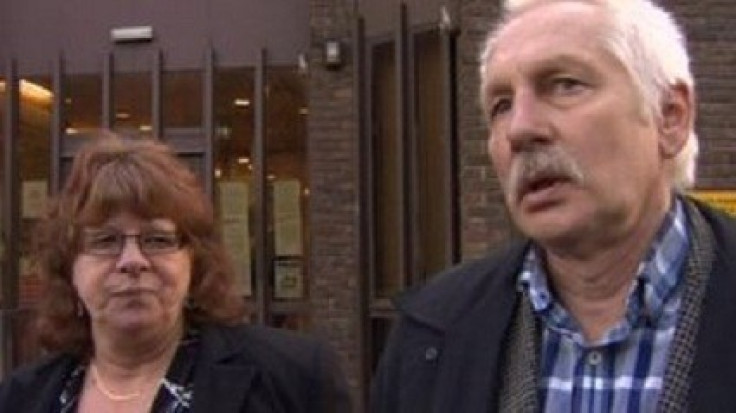 The Kent maths teacher who verbally attacked his German neighbours with anti-Nazi jibes has been spared a custodial sentence at the request of his victims - even though he put them through hell.
Geoffrey Butler, 54, was found guilty of harassment at Medway magistrates court but was given a three-year conditional discharge.
He put his neighbours through hell by constantly playing Vera Lynn's White Cliffs of Dover, the Dambusters theme tune, Rule Britannia and a Winston Churchill speech loudly to annoy them, the court heard.
In an effort not unlike that of Basil Fawlty in the memorable "don't mention the war" scene in Fawlty Towers, Butler managed to offend his neighbours with his anti-German stance, the court heard.
Reinhard and Kathryn Wendt went through years of misery but still decided to spare their neighbour a custodial sentence, which a conviction of harassment would normally carry. The sentencing magistrate said the plaintiffs had asked the court to show leniency.
Butler was given a restraining order which bans him from playing loud music and being threatening, insulting or abusive towards his neighbours.
The court heard that the relationship soured just weeks after the Wendts moved in.
Thomas Daniel, speaking for the Wendts, catalogued a multitude of incidents between 2007 and 2011 where Butler is said to have harassed his clients.
Alistair Dickson, prosecuting, said: "It sounds as though you do not like Mr Wendt very much."
Butler replied: "What do you expect? I have wasted 10 months of my life over this."
Mrs Wendt told the BBC after the verdict: "It has been hell. It has been awful.
"We have had nightmares and have not been sleeping. I have just been so upset."
Butler refused to comment.
© Copyright IBTimes 2023. All rights reserved.