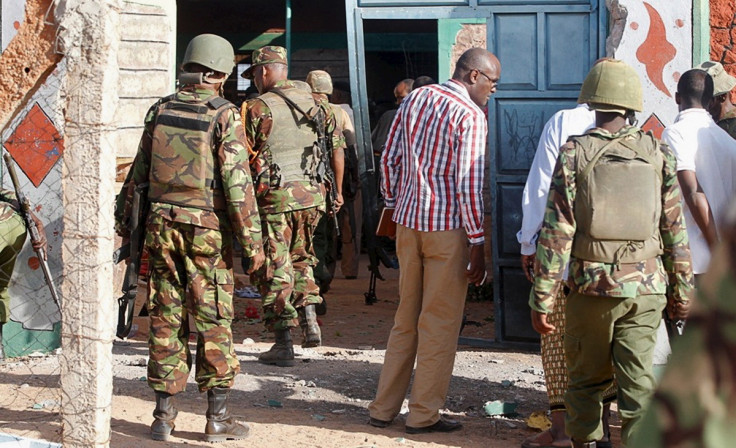 More than a dozen Somali-based al-Shabaab militants stormed a remote village in neighbouring Kenya killing at least 14 sleeping quarry workers during a midnight raid.
After hurling powerful grenades to open the doors of the building, the Islamists sprayed bullets indiscriminately when the locals started fleeing in all directions.
Kenyan security forces, who were on patrol in the nearby area, quickly confronted the heavily-armed militants triggering gunfire. The Kenyan government says the death toll could have been as high as 150 if the police were not present in the area.
The onslaught took place in Soko Mbuzi village of the Mandera county, where several attacks were carried out earlier by African Islamist group.
"The intention of the heinous murderers was to take siege of the quarters with the aim of executing the 150 residents of the estate. However, 136 residents who were facing imminent danger of slaughter by the terrorists were safely evacuated," said Interior Cabinet Secretary Joseph Nkaissery following the attack.
"The swift response by the police repelled the attackers ... Unfortunately, 11 Kenyans were killed during the attack, while three others succumbed to injuries while undergoing treatment."
The al-Shabaab Islamists want to carve out a Shariah-imposed Islamic state for itself and have been stepping up their offensive in neighbouring Kenya as well.
Mandera County Commissioner Alex ole Nkoyo, who visited the shooting site, said: "All indications are that they were al-Shabaab militants. They destroyed metal-grilled doors before they bombed the houses and opened fire on the innocent victims. They attacked two houses where the quarry workers were residing, killed 10 and one woman and later placed improvised explosive devices, presumably for the Kenya Defence Force soldiers who would come to the scene," according to local news outlets.