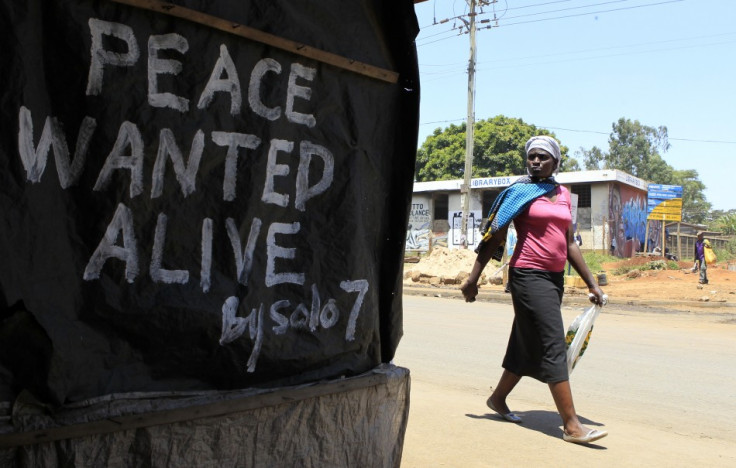 The Foreign Office has warned thousands of Britons who visit Kenya every year to be extra vigilant as the country prepares to go to the polls for what may be the most delicate presidential elections in the country's recent history.
Fears of a repeat of the bloodbath that marked the last presidential poll, in 2007, are high. Ethnic divisions, secessionist movements, terrorists threats and international criminal charges against two of the main presidential candidates have come together in an explosive mix.
In 2007, 1,100 people were killed and more than 600,000 displaced in an eruption of political violence that marked the contested re-election of President Mwai Kibaki.
The favourite challengers for the presidential office this time round are Prime Minster Raila Odinga, 68, and his deputy, Uhuru Kenyatta, 51, who have been serving in a coalition government.
Odinga and Kenyatta - the son of Kenya's first president, Jomo Kenyatta - are representative of the rival ethnic groups of the Luos and Kikuyu.
Both candidates have joined multi-ethnic alliances with other tribes. Odinga's Coalition for Reform and Democracy is supporting Luos, Kamba and Luhya tribes and Kenyatta's Jubilee coalition represents the Kikuyu and Kalenjin.
Democracy watchdog Freedom House accused Kenyatta and the Kalenjin leader, William Ruto, of forming a coalition to protect them from prosecution.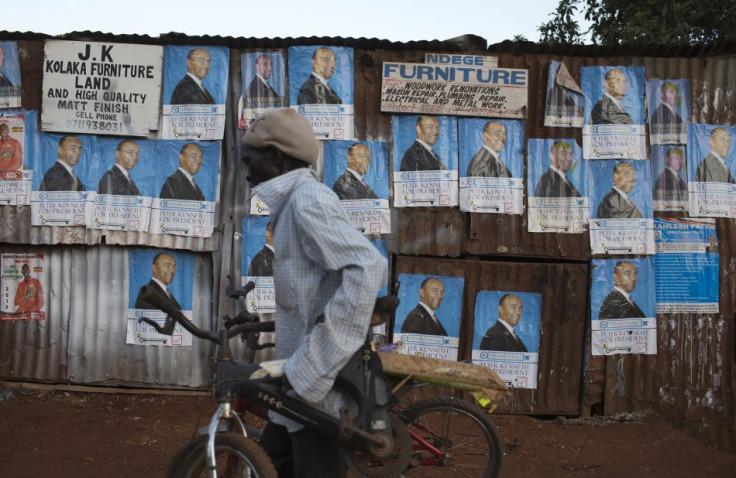 Crimes against humanity
They are facing charges of crimes against humanity filed by the International Criminal Court (ICC) in The Hague for having allegedly orchestrated the 2007-08 election violence
The trial is scheduled for April and Kenyatta has pledged to attend court.
The ICC charges have also fuelled claims by some Kenyan media of Western interference in internal politics.
"This is an allegation we reject," the Foreign Office said. "British nationals have not been singled out, however, it may have increased the threat to Westerners over the election period and we urge continued vigilance.
"Tensions are also likely to increase as elections approach and afterwards."
Neighbouring Somalia's Islamist militant group al-Shabab has threatened large-scale attacks in Kenya following troop intervention to help the Somali government in Mogadishu against the terrorists.
Another destabilising threat comes from a separatist group that has pledged to boycott the vote.
The Mombasa Republican Council (MRC), which wants an independent coastal state, has encouraged supporters to avoid the polling stations.
The MRC, which has been involved in previous violence, is believed to planning attacks around the elections. The claim, by the government-funded Kenya National Commission on Human Rights, has been rejected by the breakaway movement.
Optimism
"This is a close election so there is some nervousness and tension that there may be those who won't accept the results," said John Githongo, a former adviser to President Mwai Kibaki who resigned and then exposed government corruption.
"That fear is a real and understandable one but I'd like to think that we've learned painfully from history."
"Violence this time is minimal because of the fear of The Hague," added Jacob Aywer, a Nairobi mason.
"Hatred is a virus, a social virus," added Muthufara Morunganu, a Kikuyu living in Mathare. "I think the temperature in Kenya has gone down by 65 percent."