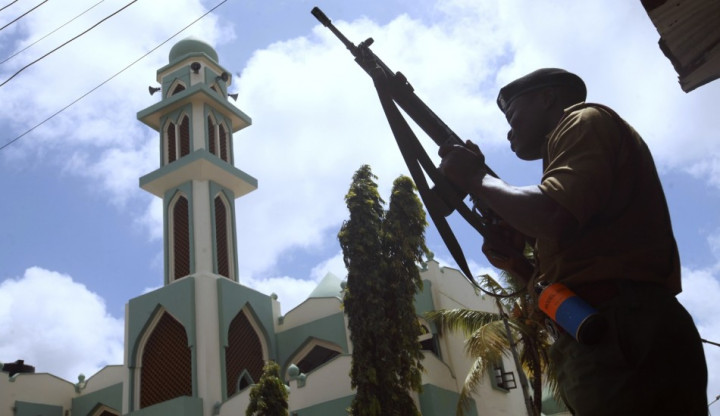 Kenyan authorities have tightened security measures in the port city of Mombasa to deter rioters after the killing of a prominent Muslim cleric was blamed on police.
Hundreds of riot police officers have been deployed in the Muslim neighbourhoods of Marengo and Kisauni, where disorders are expected after Friday prayers.
Sheikh Ibrahim Ismael, also known as Ibrahim 'Rogo' Amar, was gunned down in a hail of bullets with three other people on Thursday night.
Ismael was said to have links with al-Shabaab, the terrorist group that laid siege to the Westgate mall in the capital Nairobi, killing more than 60 people in September.
Ismael and his companions were driving home from the famous Masjid Musa mosque after preaching, when the car was attacked by gunmen.
The assassination happened just a few hundred metres from where Ismael's predecessor, Aboud Rogo Mohammed, was shot dead last year.
Rogo was accused by the Kenyan government and the US of using his preaching at Masjid Musa to recruit young jihadists for the Somali-based al-Shabaab.
His assassination sparked three days of violence, as Muslims pointed the finger at police and foreign secret services. A Kenyan government taskforce failed to establish the perpetrator.
Ismael replaced Rogo at Masjid Musa, taking his nickname as well as allegations of supporting al-Shabaab.
Local reports described the atmosphere in Mombasa after the killing as "tense". Other Muslim leaders have accused Kenyan anti-terror police of launching a campaign of assassinations against terror suspects, of which Ismail was the last victim.
"What are we going to do next and why are they killing us? We have not killed anyone but the police are killing innocent Muslims," Sheikh Abubakar Sheriff told Kenyan Daily Nation.
"These actions are being led by Americans and Israelis; Sheikh Ibrahim Ismael was not at Westgate during the attack. Western governments do not want Muslims to talk about Jihad. It is part and parcel of Islam, kill us all."
Police have denied any involvement in the murder and warned against unrest after Friday prayers
"The police have nothing to do with the shooting. That's not how we operate," Robert Kitur, Mombasa County Police Commander said.
"We know there are people who will want to take advantage of the situation to engage in criminal activity like riots but we are warning them not to dare because we shall deal with them," he said.