Kenyan President Uhuru Kenyatta has been sworn in for a second term after months of unrest and pledged to govern "in the spirit of inclusivity".
But violence continued across the east African country, with at least three people killed after police released tear gas and shot at supporters of the opposition leader Raila Odinga.
A witness, Isaac Mekenye, told Associated Press a seven-year-old boy was slain by a stray bullet as police chased opposition supporters.
Odinga's supporters clashed with police as they held demonstrations in the capital, Nairobi, to mourn dozens killed by police and militia since the original August election.
The opposition leader called Kenyatta's inauguration a "coronation" and vowed to pursue another round of elections.
Human rights groups have repeatedly accused police of being used by Kenyatta's government to crush dissent.
However, Kenyatta's swearing-in ceremony went ahead among cheering crowds and several African leaders in attendance at Nairobi's Kasarani sports stadium.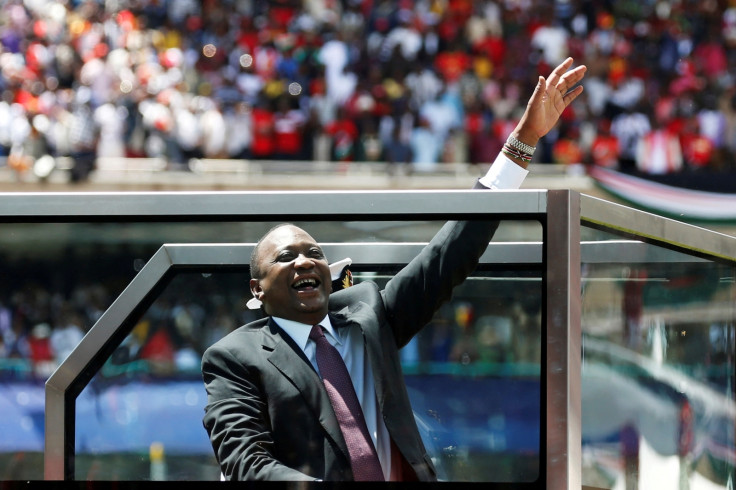 He took his presidential oath using a Bible that had been used to swear in his father, founding President Jomo Kenyatta, at independence in 1963.
Kenyatta said: "To my competitors, and in the spirit of inclusivity, I will endeavour to incorporate some of their ideas. The election was not a contest between a good dream and a bad dream. It was a contest between two competing visions."
But the leader warned he was in no mood for further polling, saying his inauguration "marks the end, and I repeat the end, of our electoral process."
Kenya's election drama has meant several months of uncertainty in East Africa's economic hub. The country's Supreme Court annulled the 8 August result citing irregularities after a legal challenge by Odinga, and it ordered a new vote.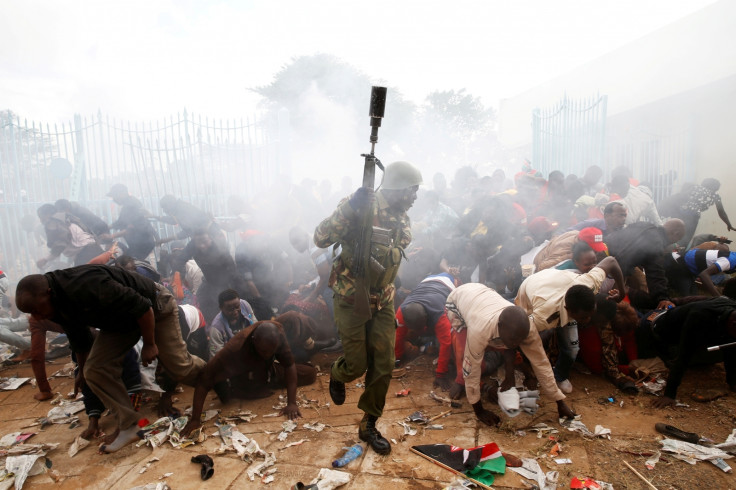 It was the first time in Africa that a court had nullified a presidential election, and Kenya's events have been closely watched cross the continent by opposition parties and leaders alike.
But Odinga and his supporters boycotted the fresh 26 October election, saying electoral reforms had not been made.
Kenyatta was officially re-elected with 98% of the vote in the October election, but just under 39% of voters turned out.
The result has left many of Odinga's supporters feeling Kenyatta has won a weakened presidency after winning his second term unfairly.