Danny Masterson's publicist says a woman cannot be raped by her boyfriend
That '70s Show actor, accused of having raped four women, has denied the allegations.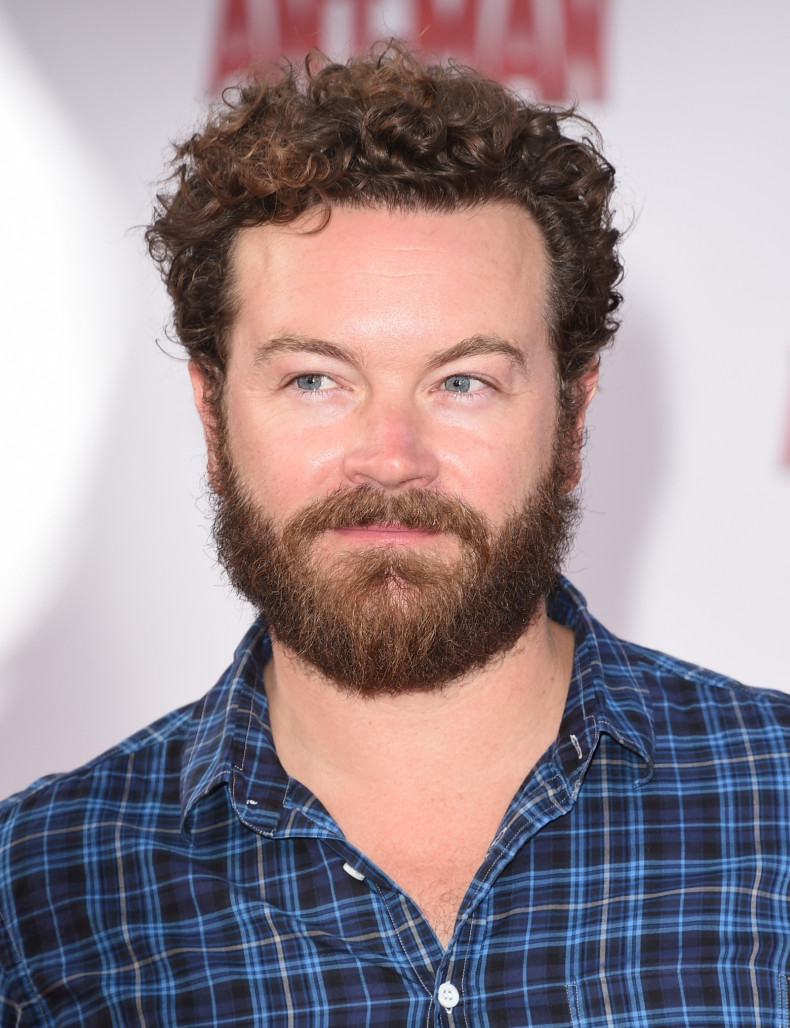 The publicist of Danny Masterson, the actor under investigation for alleged sexual abuse, has suggested a woman cannot be raped by a man she is in a relationship with.
Materson is accused of having sexually assaulted four women in the early 2000s. Two of these were in a relationship with the That '70s Show actor at the time of the alleged incidents. They both claim they were drugged and abused while unconscious.
Materson's publicist, Jenni Weinman, suggested to one of the accusers that a woman cannot be raped by her partner. She made the remarks in a recorded phone conversation that took place in October 2016 and was obtained by the Huffington Post.
The interlocutor, identified only as Victim B, said she knew Materson's ex-girlfriend Chrissie Bixler and she was "certain she would talk".
Weinman responded: "Well, Chrissie was Danny's girlfriend at the time, so there's really nothing, there's no story there."
Victim B claims she repeatedly blacked out while she was at a party at Masterson's home. The woman, an active member of the Church of Scientology at the time, filed a police report in 2004.
Bixler, who dated Masterson for six years, claimed she was raped on at least two occasions while she was unconscious. In one instance in 2001, she allegedly woke up in pain, with her anus bleeding.
Materson allegedly told her :"We had anal sex." When Bixler confronted him and argued she had not been able to provide consent, she said he replied: "Stop it, you're making me feel bad."
Materson has denied all the allegations of rape against him.
The Los Angeles Police Department announced their investigation after reports emerged that Scientology, of which Materson is a member, allegedly covered up previous claims made against him.
Masterson's attorney claims his client, as a member of Scientology, has a strict no-drug policy and could have not used drugs to make the alleged victims unconscious.
Weinman, who has also been accused of covering up Materon's alleged abuses, said in a a statement to the Huffington Post: "I respect the law. I would never cover up wrongdoing or threaten people based on the scope of my work. As a publicist it's my job to gather information and make informed decisions about media matters.
"As an outsider looking in I never saw anything but a consensual relationship between Danny and Chrissie, with whom I maintained a cordial relationship after they broke up. That said, her claims coming after almost 16 years were surprising and shocking to say the least. My conversation with any alleged victim came from a place of sincerity, and curiosity as to why they would wait and why now, it just seemed so illogical," she concluded.
Masterson is currently starring in the Netflix series The Ranch, alongside Ashton Kutcher. The company said it is aware of the allegations but it is not taking any decision at the moment, pending results of the investigation.