H&M have revealed today (25 May) that the high street fashion chain will be teaming up with Carol Lim and Humberto Leon from Parisian brand Kenzo for the next high street designer collaboration.
The new partnership between the high street store and one of the most recognisable brands in high fashion will include a range of clothing, shoes and accessories for men and women that will hit the stores on 3 November, and also available online and in-store at 250 locations nationwide.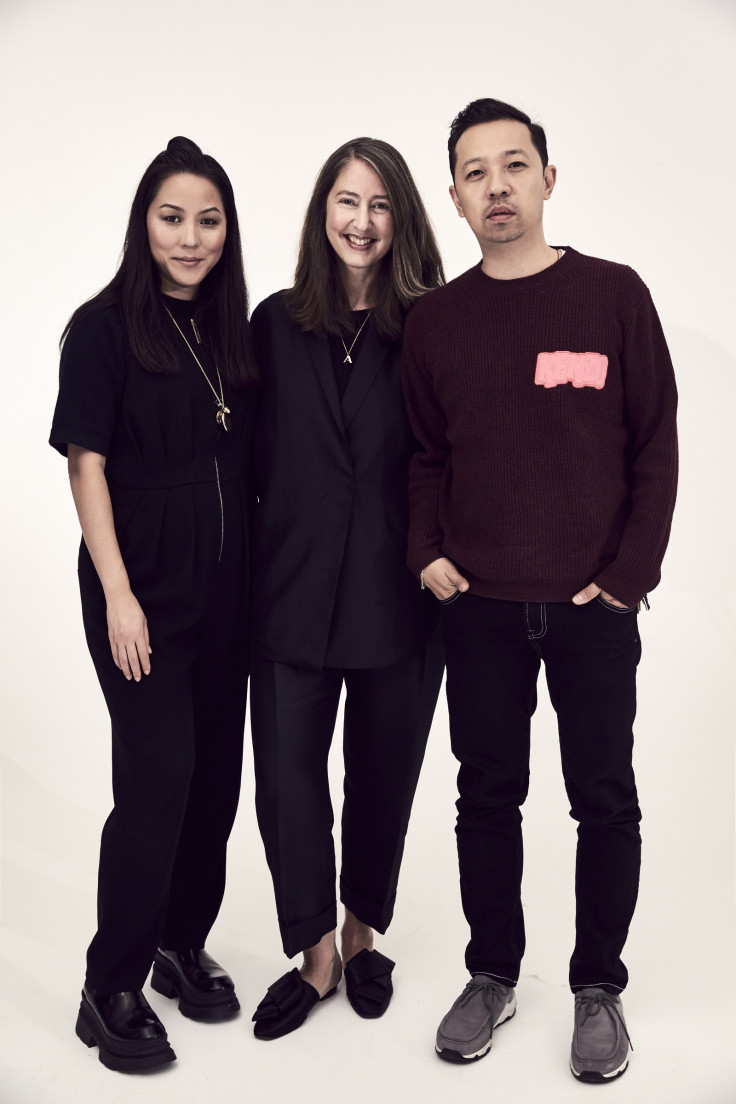 Carol Lim and Humberto Leon who also founded innovative brand Opening Ceremony, have been creative directors at Kenzo for the past five years, overseeing the expansion of the colourful, creative and graphic signature pieces of the brand that was set up by Kenzo Takado in Paris back in 1972.
Speaking about the collection, Humberto Leon said "We wanted to really tell the story of the brand and of us. Together with H&M, we will invite all the customers and fans to the real Kenzo world."
Ann-Sofie Johansson, Creative Advisor at H&M, is also very excited about the collaboration: "We can't wait to share with everyone the world of Kenzo x H&M with all of its creativity, fun and love of fashion," she said.
The decision for the brand to team up with the Swedish high street store was easy and the pair made the choice without hesitation. As Lim quips, she and Leon said, "'Yes,' right away, 'Yes'", to the opportunity to work with H&M.
"Our philosophy is this," Lim says. "We're curious. It's a shared impulse—a fascination with newness, a reverence for tradition—that has united them from the start.
"Even at the time, we were always trying to get to the bottom of what we loved—whether it was our favourite band or some dish we liked," Lim remembers. "We care a lot and still care a lot about what is authentic."
This is not the Parisian brand's first foray into collaborative territory after they teamed up with leisure brand Vans in 2012 to create a range of slip-on sneakers with vibrant prints as well as their more recent partnership with Disney to create merchandise for the Jungle Book. However, being the follow-up brand to H&M's previous #Balmaination collection is a big task.
Last year, the Swedish retailer made history with their best-selling collaboration after teaming up with French fashion house Balmain. The highly-anticipated collection sold out immediately with website crashes due to the high volume of visitors and items went on sale on Ebay soon after for up to ten times their original price.
Kenzo's bold logos, tiger emblems, and flouro signature prints lend themselves incredibly well to a high street collaboration as so many of their hero sweatshirt designs and accessories have been lapped up by customers looking to own a piece of the brand that has been breaking the rules since its inception almost 50 years ago.
Speaking to Vogue, Lim revealed the pair's desire to preserve the brand that Kenzo Takada originally created: "In the five years that Carol and I have been at Kenzo," he said "we've wanted to make sure that our customers know that we didn't invent this brand. We're almost hitting the 50th anniversary. What Kenzo Takada began was so revolutionary; it's what attracted us to the brand to begin with. The idea is to celebrate where he began and where we've taken it—not only the archive of what he did but what we've worked on. We're taking a look at how the two can merge in a true conversation."
With the likes of Beyonce and Solange Knowles as fans as well as Rihanna it is likely that this collection will be as popular as it will be bright.