Kerry Washington Criticises Beyonce For Not Doing Enough To Empower Young Girls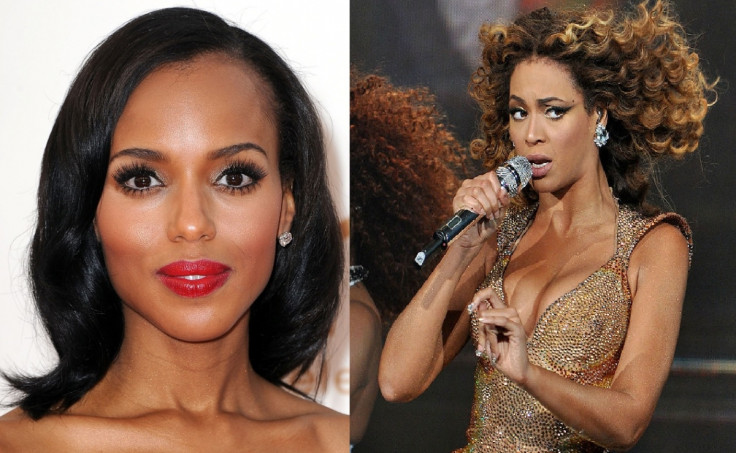 Beyonce has recently come under criticism for sending mixed messages to her fans and now TV star Kerry Washington is reportedly far from impressed with the singer, calling for her to "stop shaking her booty."
The Scandal actress finds the way Queen Bey sings about her marital troubles "cheesy" at best and a "danger" to her young fans at worst, and has privately ripped the singer for not doing enough to empower young African American girls.
According to a report published by Dish Nation, the 37-year-old star of the hit ABC show, who is also a political activist and outspoken feminist, "hates how Beyonce relies on her body and sexual inneundo to sell records".
"Kerry thinks Beyonce should spend less time shaking her booty and more time pushing other agendas, like the value of education and healthy eating, as well as promoting book reading", an insider told the online publication.
New mum Kerry expressed her views about the Grammy-winning Drunk in Love singer after actress and comedian Lily Tomlin recently responded to a question about whether she thinks Beyonce is a feminist by saying, "She is a pretty popular woman and she's married to a very powerful man, but she's still selling sex to teenyboppers."
The source added, "Kerry wholeheartedly agrees with Lily. She also thinks the way Beyonce is revelling in rumours about her private life is, at best, cheesy, and, at worst, dangerous."
The Single Ladies hit-maker hasn't denied rampant rumours that husband Jay Z cheated on her but has instead appeared to use the gossip for self-promotion.
During her On the Run tour concert she even went as far as changing the lyrics of her song Resentment, which is about a women whose husband is unfaithful.
The songstress swapped "Been riding with you for six years," to "Been riding with you for 12 years" - coincidentally the length of time she's been with Jay Z, sparking speculation she was alluding to her own marriage.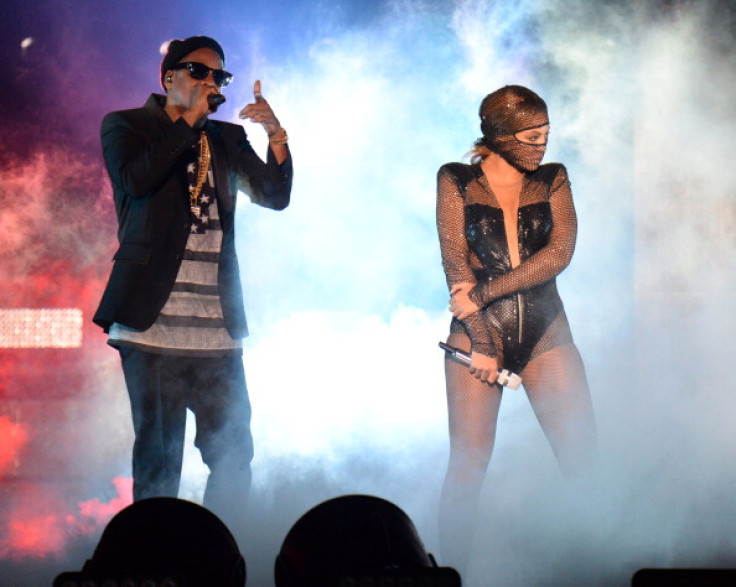 Is Beyonce exploiting her marriage for her tour?
AFP / Getty Images
However, whenever the rumours spill out of control she posts picture-perfect family shots on her Instagram and Tumblr accounts.
"Beyonce's cat and mouse game with her fans reeks of desperation, far from the fierce independent persona she gives off in her songs", said the source.
"To Kerry, it seems like Beyonce is sending a message to young women that standing by your man, even if he cheats on you, is perfectly acceptable.
"While Kerry is happy to attend red carpet events and give interviews to publicise her career she's happy to keep her private life under wraps and let her talent do the talking. Kerry wishes Beyonce would do the same."
© Copyright IBTimes 2023. All rights reserved.