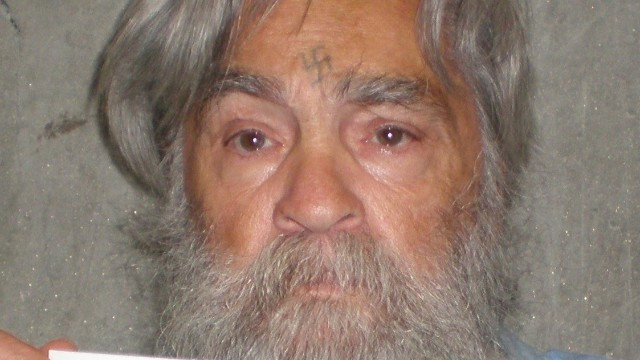 Two women have formed one of the unlikeliest relationships after the pair became close while continuing to keep psychopath Charles Manson in prison.
Sharon Tate was murdered by Manson's followers in 1969 and her sister, Debra, played an instrumental role as a witness for the prosecution at his trial.
Barbara Hoyt was a member of "the family" but later testified against her former peers, Associated Press reported.
Tate and Hoyt now enjoy each other's company despite having been brought together by a man whose name became synonymous with evil.
"We've got a lot in common," said Hoyt, now a retired nurse. "She has been a big help to me."
"She makes sure I am holding my head up high," Tate said. "And I do the same for her."
Both in their 60s, the last surviving member of the Tate family and a former "Manson family" member have bonded in their personal quests to keep Manson in jail. They repeatedly testify against him at his parole hearings.
"We are completely linked by this event whether we want to be or not," Hoyt said of Tate, who now runs a crime victims' group. "She understands me and I understand where she's coming from."
Hoyt, who never committed a crime for Manson or the family, had also been a key witness for the prosecution. Manson and four of his followers were sentenced to death in 1971.
Just a year later, the death penalty was ruled unconstitutional by the California supreme court and, as a result, Manson was free to apply for parole every year.
It was at these hearings that the pair bonded and Hoyt now considers the psychological and emotional pain of reliving the memories to keep him in prison as her way of repaying her debt to society.
"It's a descent into hell and then having to climb back out again," she said. "I think about it and I feel I was simply there to be a witness, because that has been my role. God gave me that role and that's my reality.
"Over time our mutual efforts brought us together," she added.
While the two waited to testify at Manson's parole hearings, they discovered that they had common interests, as well as similar upbringings. They were both single mothers of daughters after getting divorced.
"I discovered that I really like Barbara," said Tate, who works for victims' rights through her website www.sharontate.net.
"She is a good person. She has a good soul and a good spirit and she has come through for us when it was very iffy whether these core members were going to get out.
"She flew under such a horrible social stigma for so long.
"For Barbara to have suffered the same stigma as those other sociopaths, well, it just wasn't right."
Despite it being highly unlikely that Manson and his core followers will ever be released, the duo want to continue in their resolve to keep a notorious murderer behind bars, as well as to inspire other victims of crime to help each other.
"Both of us have been attacked by websites, viciously attacked over many, many years," Hoyt said. "I'd like to be an example to anyone who is ever a witness to a crime to come forward and be brave. Evil can be stopped, but it's up to us as people to do it."