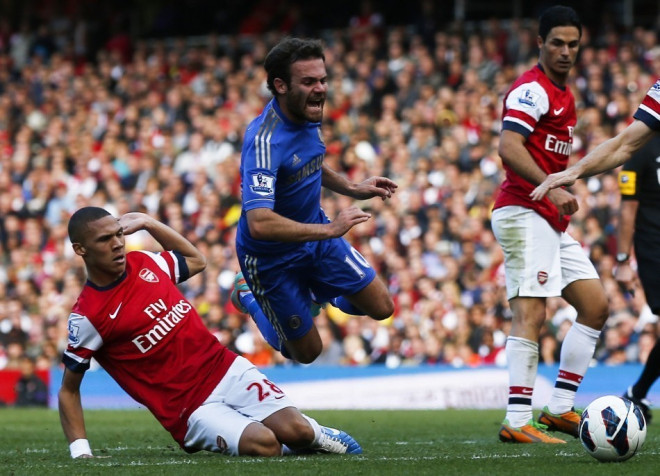 Kieran Gibbs has revealed that Arsene Wenger has had a major impact in his career as a footballer and described how the manager gives everyone confidence to perform on the field.
The Arsenal left-back, whose development in recent years has been stunted due to injuries, is grateful to the Frenchman, who completes his 1000th game in charge of the Gunners on Saturday at the Stamford Bridge.
Gibbs, who was thrown into the deep end against Manchester United in the semi-finals of the Champions League in 2009, has come a long way since being completely dismantled by Cristiano Ronaldo in that fixture.
The defender revealed that the manager does not impose his tactics on anyone and lets you learn on your own, something which has been very beneficial to his game.
The 24-year-old believes that the manager exudes confidence in his players which gives them belief and allows them to go out on the field and enjoy themselves.
The players will have a chance to redeem their manager's faith in their services on Saturday when they travel to the Bridge to face Chelsea, with Wenger still without a win against Jose Mourinho.
"He lets you learn for yourself before he tells you, which I thought was interesting. When I first started playing in the team a good few years ago he didn't give me too much advice. He let me learn for myself and then when he needed to speak to me you listen even more," Gibbs told www.arsenal.com.
"He's got a way of making you feel that you deserve to be there and he has a certain way of giving you confidence to play.
"He's the one who's given you the chance. Obviously you need that trust and want to give him that trust back.
"He's been very important [for me] and I think a lot of players will say the same. He's been instrumental and has pretty much given the platform for mine and other players' careers.
"I think it's fair to say that the players that have played under him have tried to give him everything," he added.