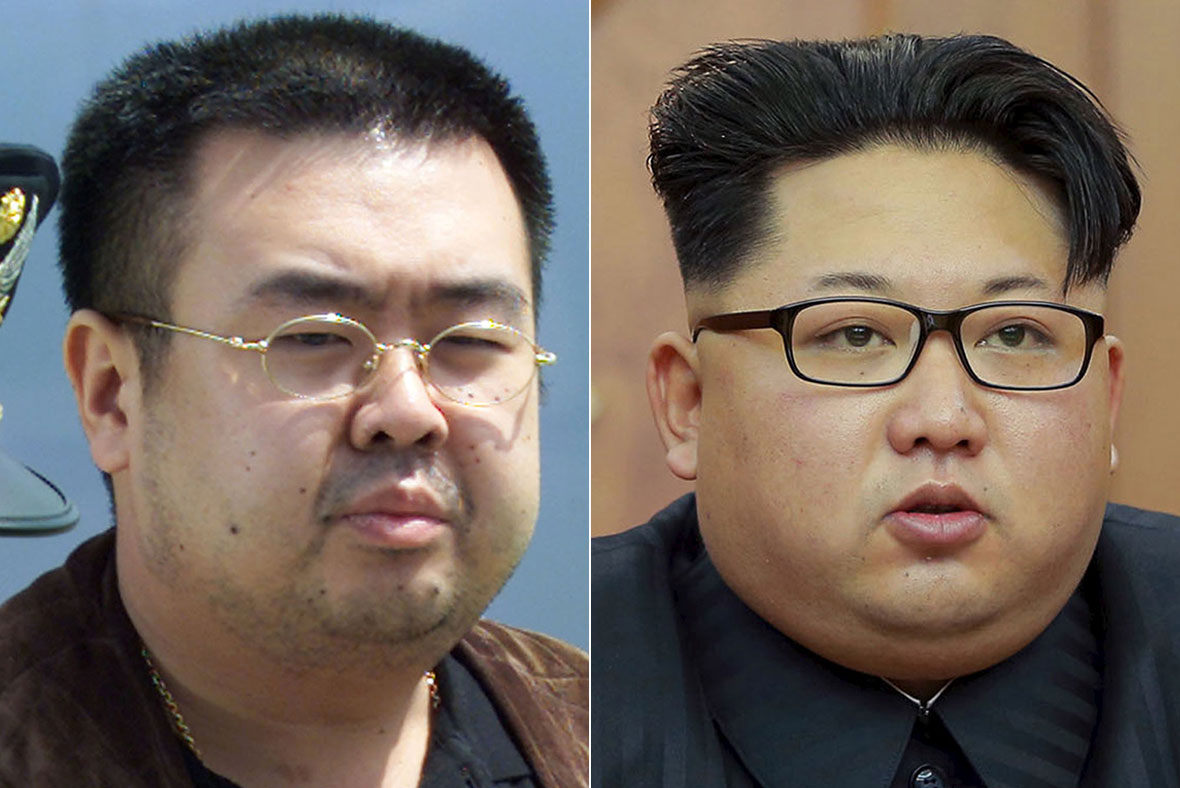 China's Xinhua News on 16 February 2017 reported a somewhat low-pitched statement on the Government's current stance to the alleged murder of the North Korean leader Kim Jong Un's half-brother, Kim Jong Nam, on Monday, 13 February, after being accosted by two young women who it seems poisoned him. At a daily press brief for China's Ministry of Foreign Affairs in Beijing, spokesman Geng Shuang simply remarked that:
"We have noted relevant media reports on the incident (the journalist) mentioned. We are following developments."
No bigger a deal then than if any Chinese citizen had suffered the same fate? Whatever the public front, Beijing is probably most unhappy with this turn of events as the deceased, though unlikely a citizen of China, has, it is reported, had a Chinese citizen ask the authorities in Beijing for help in reclaiming Kim Jong Nam's body!
A very public and serious crime which South Korea's intelligence agencies and military, claim was committed by agents acting on the orders of Kim Jong Un, but which all parties have an interest in keeping under control whilst the Malaysian authorities try to ensure the victim and his family receive the justice they deserve. Not easy where the wider political fallout is uncertain.
The reason for the edginess is not hard to explain. North Korea's Ambassador in London at the time, Hyun Hak Bong, told Sky News in March 2015 that his country was prepared to use nuclear weapons "any time" – though only in retaliation - but former Deputy Ambassador Thae Yong Ho who defected to South Korea in August 2016 (resulting in Ambassador Hyun's recall to Pyongyang) went further. In late January this year he told the BBC:
"Kim Jong Un knows quite well that nuclear weapons are the only guarantee for his rule...I think he will press the button...when he thinks that his rule and his tenacity is threatened...He knows that if he loses the power then it is his last day so he may do anything..."
The Telegraph on 21 February reported that Thae Yong Ho has gone into hiding in South Korea over fears for his safety and that of his family.
Yet it is difficult to understand, at least in the West, why a man who lived a somewhat wandering existence, with no obvious money concerns, six children to three women, and made no secret of his love of casinos (and Macau), could be a target for murder, if it is such, carried out in such a bungling manner.
Back in the 1990s, Kim Jon Nam was being schooled in Switzerland and later groomed to take over from his father Kim Jong Il but rumours arose after 2000, that he had made critical remarks about the government of North Korea, not least that succession to the leadership was not socialist.
There were also reports that he made occasional trips to Tokyo, incognito, and was to be seen in one of that city's many entertainment districts. The final straw came in May 2001 when he was stopped from entering Japan at Tokyo's Narita International Airport. Entering on a Dominican Republic passport under a Chinese name and accompanied by two women and a child believed to be his son, Kim Han Sol, he told the Japanese authorities that the party was going to visit Tokyo Disneyland.
To say that Jon Nam's father and Supreme Leader Kim Jong Il was embarrassed is no doubt a big understatement and a direct consequence was the cancellation of a state visit to China, as it was to China that the Japanese authorities deported Jong Nam and "family"!
Kim Jong Nam was soon afterwards removed from the succession and left North Korea in 2003, keeping a relatively low profile and living with his family in Macau but often to be seen in China, Malaysia and Singapore as well.
Kim Jon Il's choice for the succession was now a younger son, Kim Jong Un – another older brother, Kim Jong Chul being deemed unsuitable.
The half-brothers have reportedly never met but even before Kim Jong Un was appointed Marshall of North Korea's Armed Forces and Supreme Leader, he and/or his father, seems to have let it be understood that Jong Nam might not reach a ripe old age.
In a brave interview with Japanese journalist Yoji Gomi in 2011, Kim Jong Nam said that he felt his life under threat. He also criticized the regime and advocated reforms and an economic policy following China's example. The interview was published in the Tokyo Shimbun newspaper in 2012.
A number of suspects are now being interrogated by Malaysian police. Singapore's Channel NewsAsia (CNA) broadcast a report by Melissa Goh on 21 February, describing the arrest last Friday night of the, as yet, only North Korean suspect, Ri Jong Chol, who has been living in an apartment block on the outskirts of KL for over a year and whose 20-year-old daughter was studying at a private university in the city.
Some 30 police were involved in the operation and Mrs Ri slashed herself with a knife, by accident? In her bid to protect her husband. Mr Ri and his family were taken into and remain in police custody with the university expressing their concern for the 20-year-old daughter but unwilling to appear on camera.
It's a strange case. There's at present a spat going on between North Korean and Malaysian authorities with the latter recalling its Ambassador in Pyongyang "for consultation".
Currently it revolves around last Thursday's announcement by the Malaysian Deputy Prime Minister Ahmad Zahid Hamadi that the deceased was Kim Jong Nam – "Kim Chol" on the passport – and that this had already been confirmed by reference to the police and North Korean Embassy.
Kang Chol, North Korea's ambassador in KL has it seems denied identifying the deceased as Kim Jong Nam saying that: "...we did not know any other name except Kim Chol" – whose body they were making such a fuss to retrieve and get back to North Korea.
Meanwhile, several reports say that Kim Han Sol arrived in KL on Monday night (20 February) with the police assuring that all necessary protection – they want DNA samples – will be provided.
CAN with AFP reported on 21 February:
"A convoy of four unmarked vehicles entered the hospital compound in the early hours of the morning with around 30 Malaysian special forces securing the area before all of them left by mid-morning."
Can't wait for the autopsy report to be released. I'm sure that China will be taking more than a passing interest.