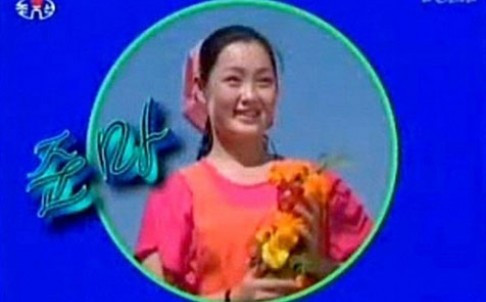 The North Korean singer said to be the former girlfriend of dictator Kim Jong-un was executed for secretly filming her sex sessions with him in a high-end hotel, Chinese media reports have claimed.
According to a report by Hong Kong-based Wen Wei Po, Hyon Song-wol secretly filmed her sessions with Kim in Pyongyang's Koryo hotel.
Earlier reports said that pop singer Hyon was machine-gunned by firing squad along with 11 other entertainers for violating pornography laws.
They were said to have been arrested for filming themselves having sex and selling the videos, with some recordings surfacing in China, according to the Chosun Ilbo.
The band members put to death were members of three of North Korea's most popular music outfits - the Unhasu Orchestra, the Wangjaesan Light Music Band and the Moranbong Band.
But fresh reports bring the claims of making porn videos much closer to home for the North Korean ruler. Hyon regularly showed friends film of her making love with Kim to prove her relationship with him, it was claimed - but she was unaware that her bandmates had their own porn film ring going and were making money from it.
When she was tipped off about their videos, she reported them to the national security department. But she fell into her own trap when the authorities also uncovered the secret videos of her and Kim having sex.
She was arrested and executed two days later at a military training ground in Pyongyang.
IBTimes UK has been unable to independently verify the report, which appeared in English on China Times.
Experts such as Steven Hermen and Chad O'Carroll have disputed the authenticity of the report on Hyon's execution.
"These rumours start with unnamed and unverified sources in the South Korean media and, for the most part, they're not true and impossible to prove," O'Carroll, NK News correspondent, said.
Herman, former Voice of America journalist, said: "Mainstream media in South Korea has repeatedly been wrong about these sensationalistic stories originating from the North."