Troubles for Kim Kardashian and Kanye West do not seem to end as the rapper is reportedly under psychiatric evaluation following cancellation of his Saint Pablo tour. Kim Kardashian, who was to make her first red carpet appearance in New York City post the Paris robbery incident, has apparently rushed back to Los Angeles to be by her husband's side.
Kim skipped the Angel Ball in NYC which was organised to honour her late father Robert Kardashian. "Kim was seen boarding a private jet to New York at around 5 a.m. LA time and had planned to make a late entrance to the gala, skipping the red carpet, to honor her father. But when she landed in New York, something was very wrong with Kanye, she turned around and headed straight back to LA to be at his side," a source told Page Six.
The news outlet reports that West is still not over his mother's death and his lifestyle has only added to his emotional meltdown. "His state of mind goes back a long way, perhaps to the death of his mother, which he never got over. That combined with his chaotic life — he often stays up and works for 48 hours at a time when he's on, and calls his team at 3 a.m. Kanye needs a stronger support system, he needs to take some time to fall to the ground and start from scratch again. He's so talented, but he's his own worst enemy," the source told the website.
Kanye West was taken to the UCLA Medical Center on 21 November following a psychotic breakdown. A report by TMZ claims the rapper was handcuffed for his 'own safety' after he started 'acting erratically' at his trainer Harley Pasternak's home.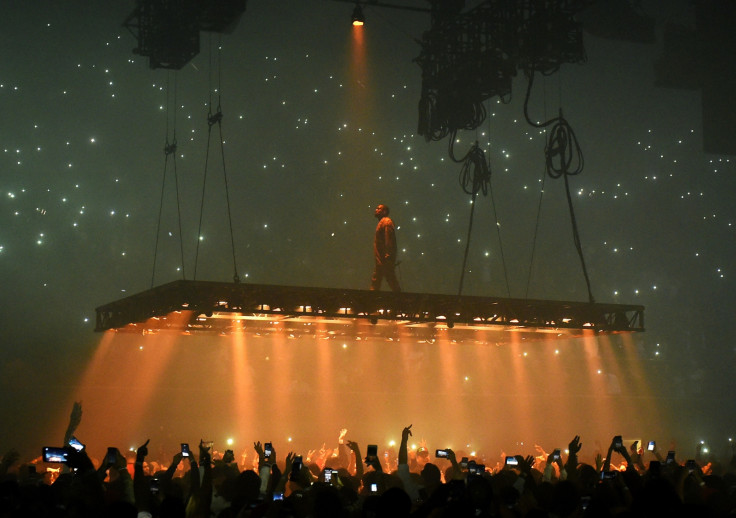 TMZ also says that the 39-yer-old Pablo rapper was calm by the time the paramedics and police arrived at the spot but he refused to go to the hospital for further assessment.
The rapper has scrapped the remaining 21 dates of Saint Pablo tour's North American leg a day after going on a scathing attack on former friends Jay Z and Beyonce. West ranted against the music power couple during his Sacramento stage show leaving fans furious and disappointed.
Meanwhile, Kim's mother Kris Jenner has responded to the Famous rapper's erratic behaviour by claiming that her son-in-law is 'tired'. "I think [Kanye]'s exhausted. Just really tired," the 61-year-old momager told ET.