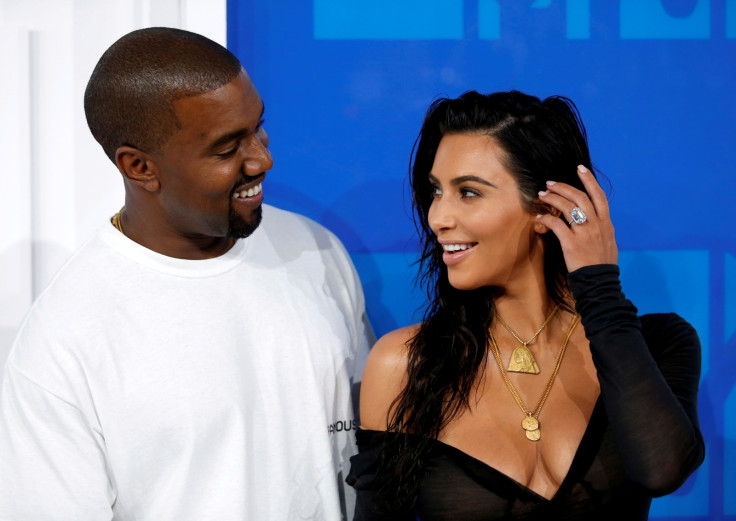 She's the most successful reality television star on earth with fans across all continents, so it's no surprise that Kim Kardashian has finally eclipsed the 100 million followers mark on Instagram.
Kardashian joins the likes of Selena Gomez, Ariana Grande, Taylor Swift, Beyonce and Cristiano Ronaldo in the 100 million Instagram club.
The 36-year-old personality hasn't been shy about celebrating the milestone with her supporters, posting two new pictures to commemorate the achievement along with a blog post dedicated to her favourite snaps on the social media platform.
She also posted an adorable picture of her daughter North West, three, with her arms spread wide by a fountain with the caption: "she has no clue what 100 million followers means but she's excited cause i'm excited lol thanks for the follows and the love".
The business savvy reality star was back to her product-promoting ways by posting another snap of herself showing off a phone case and wrote: "To celebrate reaching 100M followers I'm giving away 100 LuMee cases! To find out how to get yours go to @LuMeeCase".
But as one of the world's social media savvy stars – she was on Twitter pretty much before everyone else – Kardashian has had some huge hits when it comes to racking Instagram likes.
You'll be surprised to learn that the selfie-loving star, who posts countless shots of her outfits, jewellery and make-up looks, is most successful when posting family-orientated shots.
Let's take a look at some of her most popular pics so far...
The picture of Kardashian kissing her new husband Kanye West after their wedding ceremony in 2014 garnered a whopping 2.5 million likes and was the most liked on Instagram for a long time.
A picture of herself with husband West and two children North and Saint attracted 4.5 million likes. She said in her latest blog post: "This pic was taken in April when we had Easter at our house. Family is everything to me".
Another post that pulled at the heart-strings of Kardashian's followers was a lovely natural shot of herself and son Saint in what appears to be the family home. Captioned "my son" with a heart emoji, it currently has over 3.5 million likes.
It looks as though Kardashian's loyal fanbase really advocate her family life, as a snap of herself with her husband and babies attracted 4.2 million likes. But there could be an explanation.
Writing on her blog, Kardashian said of the picture: "This was the first photo I posted on Instagram after taking a few months off from social media. I wanted to spend as much quality time with my family as possible." As most Kardashian fans know, the star took a social media hiatus following her Paris robbery in late 2016 where she was held at gunpoint.
Another fam-snap taken in New York gained a whopping 2.6 million likes... Kardashian said of this particular picture: "This picture was taken when Kanye was on tour and we all met in New York. It's always so special to be together – especially when our schedules can be so busy."