Model behaviour: Watch Kendall Jenner take a tumble on bike in hilarious Instagram clip
Khloe Kardashian posted the video to give her followers a giggle.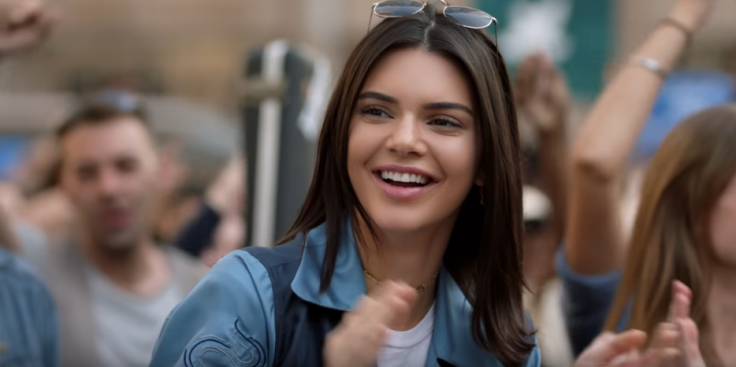 There are not many things Kendall Jenner can't do with perfection, from modelling on the runway to indulging in water sports with her famous family on exotic holidays.
But her older half-sister Khloe Kardashian, 21, proved that the Victoria's Secret star can't ride a bike whilst simultaneously looking fashionable.
The 19-year-old was videoed riding on a red bicycle at a normal pace before taking a nasty tumble – much to Kardashian fans' entertainment.
Wearing an impractical outfit of mom jeans and a huge pink fluffy jacket – perhaps the culprit for the accident – Jenner came off her bike in dramatic scenes.
Though she managed to go unscathed – thanks to the insulation of aforementioned ensemble – Kardashian burst out laughing at her sibling's fall.
After losing her balance and the handle bars twists, Jenner was sprawled out on the ground as a concerned cameraman ran towards the star, but she didn't appear too bothered.
Kardashian captioned the clip: "My work here is done..... @kendalljenner" and it has been viewed over 3m times thus far.
Watch the clip:
Fans commented on the video in their droves, with one Instagram follower writing: "Actually pretty smoooooth impact in my opinion", as another put: "I haven't stopped laughing".
A third added: "omg! Poor thing".
Perhaps Kardashian was taking revenge on the model after she recently appeared to take a dig at her half-siblings, telling Harper's Bazaar USA that she felt "more of a Jenner than a Kardashian".
She added: "I've always been the different one. I mean, I'm a girl and I like being a girl, but I've just never been into it like they have. I think I get that from my dad. I'd say I'm more of a Jenner than a Kardashian."
Jenner is currently said to be in a relationship with rapper A$AP Rocky and made the romance official by attending the Met Gala 2017 – in a see-through La Perla gown – by his side.
© Copyright IBTimes 2023. All rights reserved.