Kim Kardashian and Kanye West have officially been married for 73 days. They tied the knot in a lavish affair at Forte di Belvedere in Florence, Italy on May 24.
While the number may sound irrelevant to some, it is actually a milestone for the 33-year-old reality star, who famously filed for divorce less than three months into her last marriage.
The brunette beauty tied the knot on August 20, 2011 with NBA player Kris Humphries, 29 and she filed for divorce a mere 72 days later on October 31, citing irreconcilable differences.
However, Kardashian and her rapper hubby, 37, are going strong and have appeared happier than ever while embarking on their first few months as newlyweds, reported DailyNews.
What is different this time?
Kim and Kanye chose to keep their nuptials a secret and reportedly decided not to film their May 24 wedding in Florence, Italy.
Kardashian took to Twitter and wrote: "As much as we would love to share these memories on camera, we've decided to keep this close to our heart and share thru photos,"
Kim and Kris's wedding was documented on TV. Their August 20, 2011 wedding in Montecito, Calif, was aired as a two-part special on E!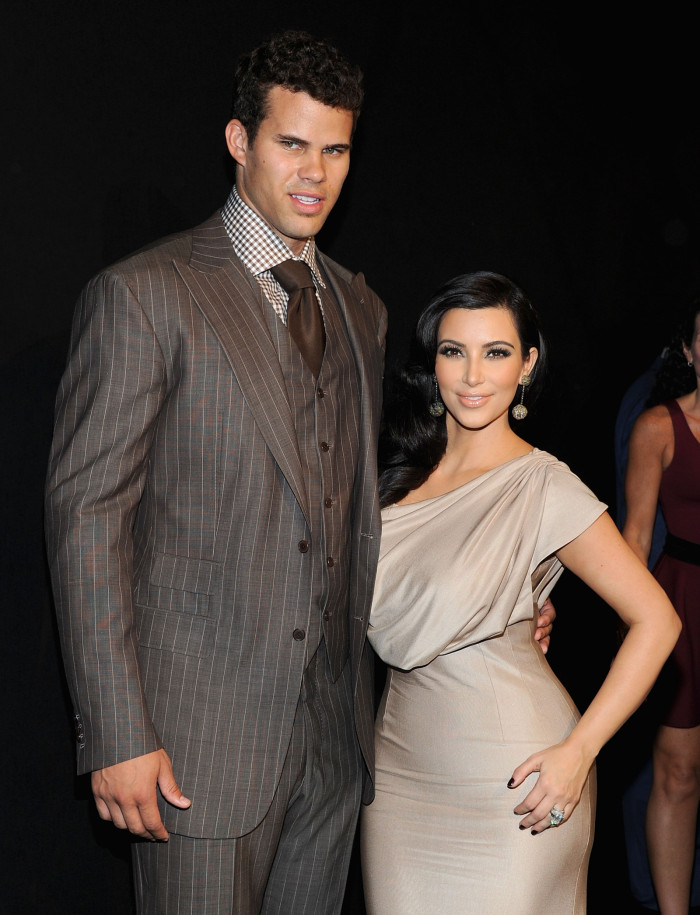 Kanye West is no Kris Humphries!
Kanye West is a loving husband, and a caring father to their baby daughter.
Kim Kardashian posted a picture of baby North and father Kanye West cuddling on Instagram.
She said: "This is what life is about! Our baby girl turned 1 today! We played so hard they passed out while we were watching the game! Happy Father's Day to the best daddy in the world! The way you love our daughter and protect her makes me filled with so much love! #BestDayEver #Twins #HappyFathersDay #HappyBirthday"
While work commitments may keep Kimye in different time zones now and again, the two are extremely supportive of each other, even if it's from a distance.
She supports his music and career.
The reality star shared the GQ cover featuring West, with her over 16 million Instagram followers.
She captained it: "So sexy! My husband on the cover of GQ shot by Patrick Demarchelier!!!"
Recently, Kim Kardashian posted a picture of her husband Kanye West sleeping in bed on Instagram.
Kardashian, snapped a selfie as her beau, rested underneath white sheets with his arm stretching to her side of the bed. "Side chicks be like...." she joked.
North West's mum, meanwhile, was still wearing the black dress she wore to the festivities.
Cheers to 72 days of the Kimye marital bliss, and many more to come!