US reality TV star Kim Kardashian and her rapper husband Kanye West met for a meal with Jerusalem Mayor Nir Barkat during the celebrities' whirlwind visit to the region.
"We raised a toast to Jerusalem," Barak told the Israeli English-language daily Jerusalem Post of his encounter with the celebrities at a local restaurant.
The mayor added that during the meeting, he asked the Hollywood-based crew "to be ambassadors of Jerusalem and to spread the message around the world that Jerusalem is open and everyone is wanted here."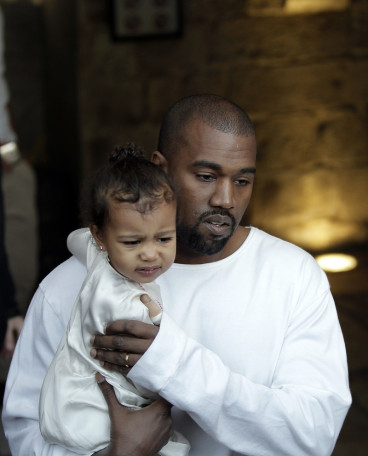 In a quick visit to Jerusalem, the famous couple had their toddler daughter, North West, baptised at a 12th century Armenian church in the old walled city.
Dozens of fans mobbed the vehicle that took the couple, their 22-month-old child and Kardashian's sister Khloe to the church, the girl and her father decked out in holy white and Kardashian in a long crinkle pleated beige and peach coloured outfit.
The celebrities flew to Israel after a five-day visit to Armenia, homeland of Kardashian's ancestors, where on Friday she placed flowers in Yerevan at a memorial to mass killings of Armenians by forces of the Ottoman empire, which began in 1915.
Kardashian, West, their daughter and Kardashian's sister Khole had just visited Armenia, her family's homeland.
Media reports said the group was expected to head on to Jordan after the baptism in St. James Cathedral in east Jerusalem, a church decorated with blue and white tiles made by Armenian artists in the 18th century.