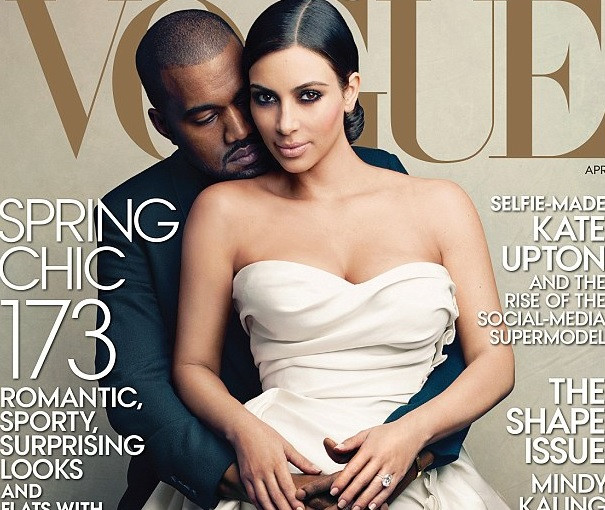 Vogue editor Anna Wintour has had the last laugh - her instinct finally paid off, and the Kim-Kanye issue turned out to be a hot-seller in the market.
Wintour had received severe criticism for featuring Kim Kardashian and Kanye West on the Vogue issue, which has already sold over 500,000 copies and has become the most in-demand magazine ever, entertainment website Toofab reported.
The Keeping Up With the Kardashians star's Vogue cover feature received sharp criticism from the fashion world and celebrities including Sarah Michelle Gellar, who had threatened to stop subscribing to the fashion bible.
But it appears that the couple's popularity has overpowered the raging criticism. Together with subscriptions, the number of copies of the issue featuring them climbed to over 1.2 million, and has turned out to be the highest selling ever in Vogue's history.
The news will definitely double the couple's happiness as Kardashian and West are reportedly getting married this week in a private affair. Meanwhile Hollywoodlife confirms that the celebrity couple will get their marriage license from Los Angeles before heading to Paris this week to exchange their wedding vows.
"They are headed out to Paris within a week, so they'll get their license first," a close source told Hollywoodlife.
During an interview with Ryan Seacrest, the reality star has opened up about her marriage with West and said, "We're having a super, super small, intimate wedding. As we go along, we're realizing we want it to be smaller and more intimate than people are imagining and thinking."
The couple began dating in April 2012 and West proposed to Kardashian live on TV during the show Keeping Up With the Kardashians. They have a baby together, daughter North born on June 15.