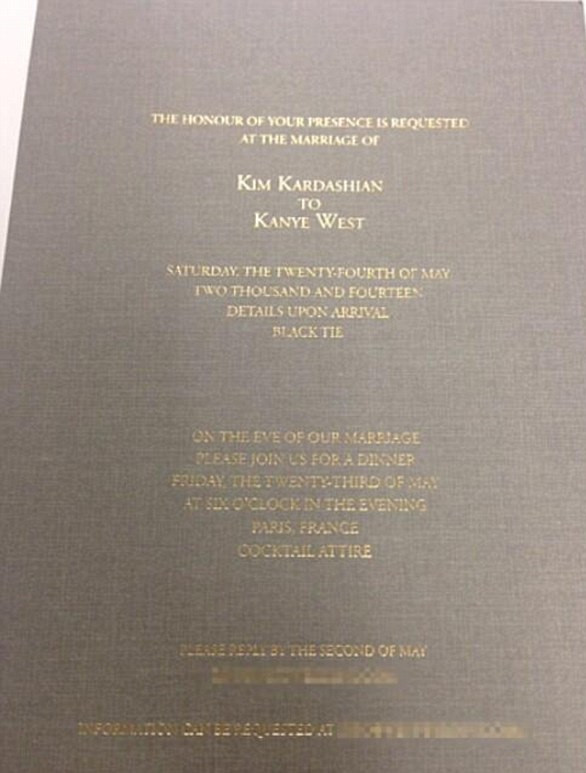 Kim Kardashian and Kanye West's wedding invitations have been revealed.
The invitation is printed on expensive grey matte card, with embossed gold writing.
The card states: "The honour of your presence is requested at the marriage of Kim Kardashian to Kanye West."
With the date spelt out – "Saturday, the twenty-fourth of May, two thousand and fourteen," the venue for the lavish nuptials have not been revealed, with the location only named as Paris, France and guests being given "details upon arrival."
The invitation to the reality star's first wedding to Kris Humphries was comparatively elaborate, enclosed in a box designed by Lehr & Black and embellished with hundreds of jet black hematite crystals. The invitation also included an extensive gift list.
Meanwhile, speculation as to who will be included on the celebrity invite list has been rife.
The wedding is expected to be on a smaller scale than Kim's last marriage, with only 100 invited guests, who will be flown to France for the occasion.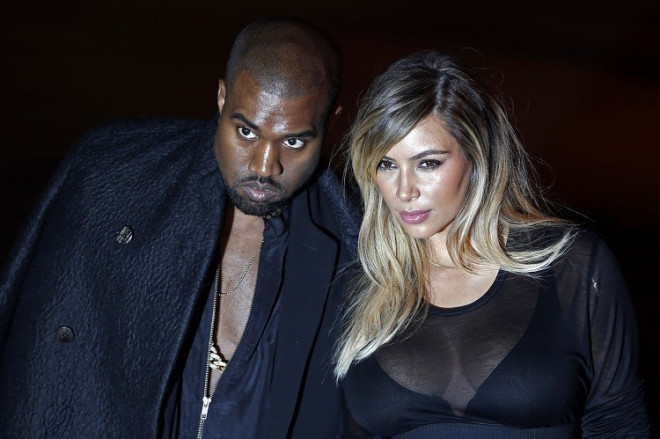 Vogue editor-in-chief Anna Wintour and tennis player Serena Williams are expected to share the couple's big day, however it is uncertain whether Jay Z and Beyonce will be attending.
While Jay Z is known to be a close friend and collaborator of West, Beyonce is said to be less familiar with the 33-year-old Kardashian star.
Kardashian recently took to Twitter to address the rumours surrounding her impending marriage, and denied that the couple had already tied the knot.
She also stated that the wedding would not be televised for Keeping Up With the Kardashians.
Guests will arrive in France on May 23, just a day before the big event, and will check into the Hotel George V off the Champs-Élysées.