It looks like anything Beyoncé can do, Kim Kardashian can do better.
Not only has the reality star been named GQ's Woman of the Year, she has stripped nude to celebrate.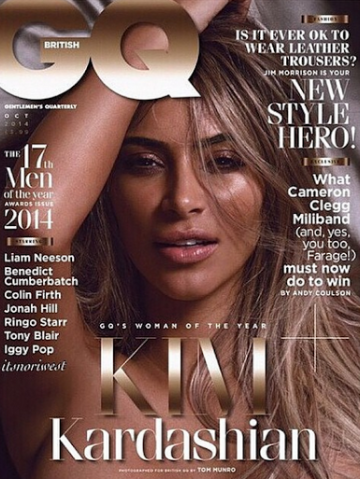 Turning up the heat in the September issue of the men's magazine, she shows off her famous curves in all their glory and proves why she is one of the most desirable women on the planet.
The cover is relatively tame in comparison to the raunchy spread, which was shot on a bed with pillows and crumpled sheets as her only props.
One image shows the reality star pouting seductively for the camera while the grey satin sheets, placed between her thighs, conceals her modesty.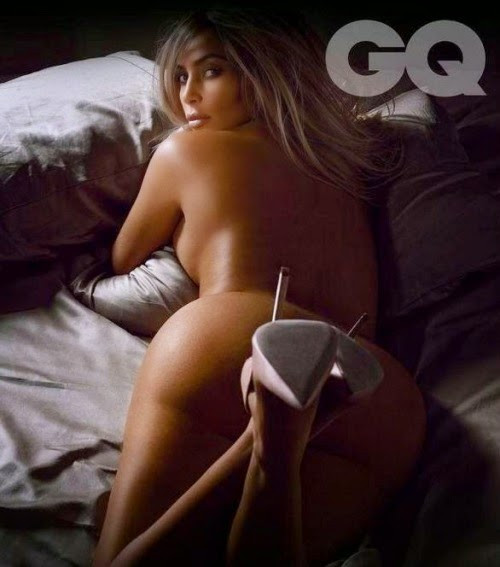 Another sees her laid on her stomach with heels on and her legs in air. She looks back at the camera with tousled hair and a sultry gaze.
Although she attempts to strategically cover her intimate parts, fans still get more than an eyeful of her breasts and bottom.
"Seriously I'm in love," one fan said.
The provocative images were released shortly after GQ's editor Dylan Jones presented the Keeping up with the Kardashians star with the prestigious accolade.
Accepting the award in a revealing custom designed gunmetal skirt from Ralph & Russo and Atsuko Kudo latex bodysuit, she gushed about her husband, Kanye West.
"It's Kim Kardashian West. I want to thank GQ for making me Woman of the Year, and my husband [Kanye West] for making me feel like woman of the year every day."