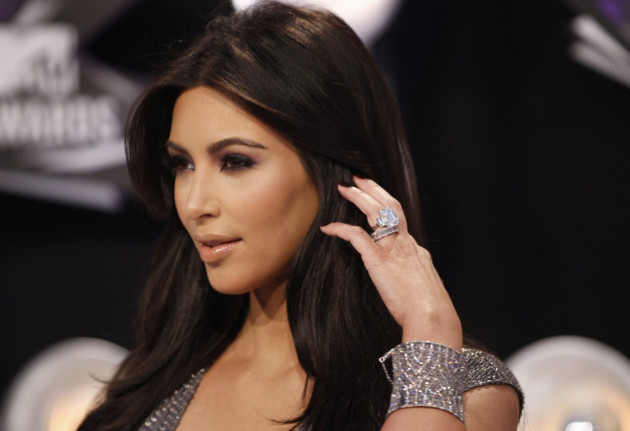 Kris Jenner has said that her granddaughter, North West, looks like a kind of combo of her daughter Kim Kardashian and Kanye West.
Speaking to the People magazine at the Belvedere Vodka-hosted launch of Genlux magazine's summer issue in Beverly Hills, Jenner stated that the newborn is great, beautiful, amazing, happy and healthy. She also added that that the baby is getting acquainted with the world. "She's kind of a combo," Jenner, 57, stated.
Ever since the news broke out that American reality television star Kim Kardashian and her rapper beau Kanye West have named their child North West, Twitter has been flooded with jokes about the Baby's name.
Not just that, the Kardashian family were shocked by the Illuminati rumours about North West's name as well .The child already has a nickname apparently, Nori, and no middle name, according to US Weekly. It was rumoured for months that the couple was going to choose North.
Grandmother Kris Jenner explained the story behind naming the child North West during an appearance on The View.
"I love the name North. I'm pro North, absolutely," Jenner said.
"The way [Kim] explained it to me was that North means highest power, and she says that North is their highest point together and I thought that was really sweet. It's North West, but you don't walk around calling somebody, 'Hi North West,' it's just North," she added.
While the whole world is waiting with bated breath to check out the first pictures of the new born, a source close to the new dad, West stated that the couple have not allowed cameras to film Nori, but that they are shooting home videos themselves.
"The most North has been filmed is on their family's iPhones. They made a little family album with some videos when Kim was in the hospital. How sweet," the source stated to Hollywoodlife.
"Kim and Kanye are doing their best to keep the spotlight off their newborn, and the amateur movies they're making are just for them. That's just for the family, so they can remember that moment," the source added.
Another source stated that West loved singing to his baby girl.
"Most of the time, he doesn't want to talk to anybody because he's with North and Kim. One time he forgot to hang up the phone when we were done talking, and I could hear him singing to the baby 'I love you... yes, I do.' It was one of those many father-daughter moments they will have together," a source close to the family stated.