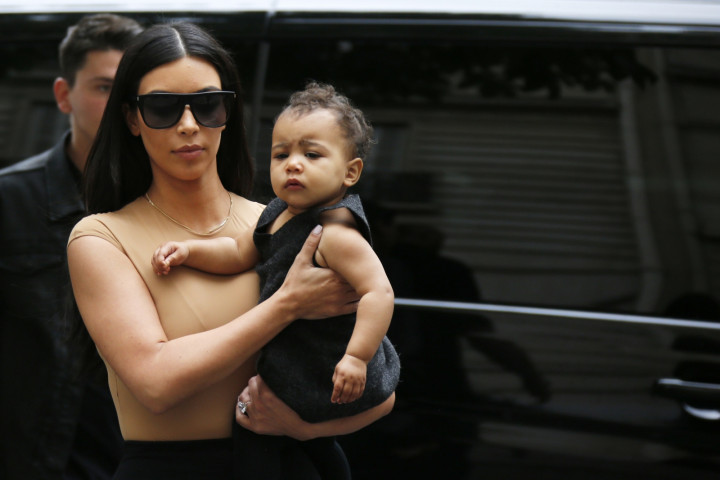 Baby North West is already self-styling herself, like her glamorous mummy!
The 33-year-old reality star revealed in an interview with Women's Wear Daily that her little one loves to brush her own hair and prefers to style it all by herself.
In an interview with Women's Wear Daily to promote a Kardashian hair line, Kim revealed Nori's (North West) knack for styling her own hair.
"North likes to brush her own hair," Kim told the outlet. "You start with a brush and then you have to get a second brush [for her]."
Kim admits that little Nori has some opinions when it comes to styling and it's beyond adorable.
"Right when you get it all perfect, she takes the brush and starts doing it herself. I just started using our oil because I needed to slick it [her hair] back and make it stay. I just use a drop of it, but then she brushes it and likes to mess it all up."
Kim and North look cute when they are spotted out wearing matching outfits. From all white ensembles to casual grey looks, this mommy-and-me duo can do no wrong. It's no wonder North is taking after her mommy.
North West has made her modelling debut in the fall issue of CR Fashion Book, a style guide from former Vogue Paris editor-in-chief Carine Roitfeld.
Although North graced the pages of Vogue alongside her famous parents earlier this year, this is her first time taking centre stage.
Mommy Kim posted a picture of baby North West on Instagram. She captained it, "North West- Styled by @CarineRoitfeld Quote from @KarlLagerfeld. Photographed by Michael Avedon #CR #Chanel"
According to her reality star mother, the little girl already has her pout down to a tee and loves the camera.
"I hope she will be into fashion, there will be nothing sweeter that the two of us getting ready together for the day" Kim said during a recent appearance on Watch What Happens Live.