Kimi Raikkonen is set to remain at Ferrari until the end of the 2018 Formula One season after the team decided to extend the Finn's current deal, which expires at the end of the current campaign.
There was uncertainty surrounding Ferrari's driver lineup for the 2018 season with Sebastian Vettel's contract also expiring at the end of the season. The Italian team's president Sergio Marchionne had made it clear that the 2017 championship leader has a contract waiting for him when he is ready to sign, but there were doubts surrounding Raikkonen's future after the Ferrari chief had labelled him "a laggard" earlier in the season.
It has now been settled after the former Lotus and McLaren driver penned a new one-year deal – the third time he has signed a single year deal since re-joining the Maranello-based team in 2014. Raikkonen's commitment for another season is likely to prompt Vettel to sign his new deal as well, despite reports suggesting reigning champions Mercedes were monitoring the situation.
"Ferrari announces that Scuderia Ferrari has renewed its technical and racing agreement with Kimi Raikkonen. The Finnish driver will therefore race for the Maranello team in the 2018 Formula One World Championship," a statement read on the Italian team's official site.
The 37-year-old has failed to win even a single race in his second stint with Ferrari but has shown glimpses of his form that took him to his only drivers' title in 2007, which was his first season with the Prancing Horse.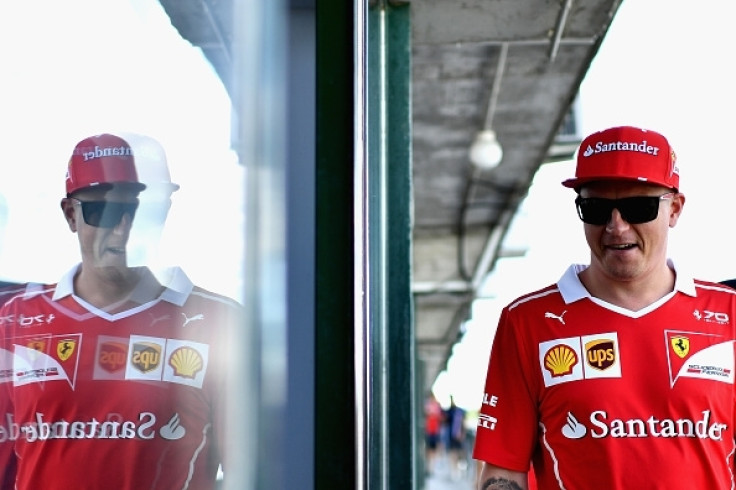 The 2017 car has suited the Finn's driving style and he has shown an upturn in form regularly challenging Vettel during qualifying and the race. He has finished second to his teammate on two occasions and will be hoping to end his win drought before the end of the campaign.
Raikkonen's 122 starts for Ferrari, meanwhile, place him third on the team's all-time list, behind only Michael Schumacher (179) and Felipe Massa (139). The 2007 world champion can jump the Brazilian on the list by the time he comes to the end of his new contract in 2018.