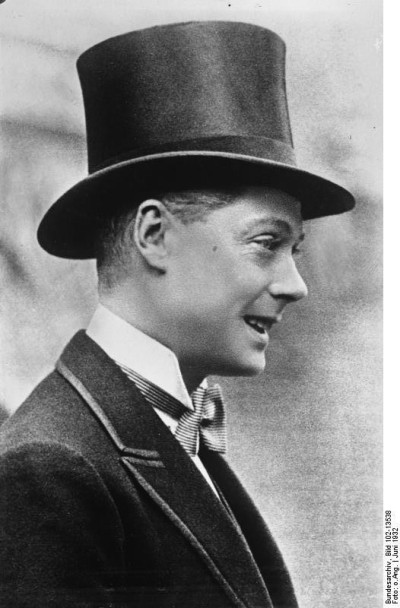 This Saturday marks the 75th anniversary of the abdication of King Edward VIII, a decision that shook the British monarchy at the conclusion of a constitutional crisis.
In 1936, Edward, who reigned only about 11 months after the death of his father, George V, renounced the throne to marry American socialite Wallis Simpson. At that time, Simpson had divorced her first husband and was seeking a divorce from her second husband.
However, Edward's decision to marry Simpson was strongly opposed by the British prime minister and Dominions of the United Kingdom who said the marriage of a reigning king to a divorced woman with two living ex-husbands would never be accepted by the people. Additionally, they mentioned that such a decision would conflict with Edward's status as the head of the Church of England, which opposes the remarriage of divorced people when their former spouses were still alive.
Edward was so intent on marrying Simpson that he proposed a morganatic marriage whereby he would remain the king, but his spouse would not be a queen. However, this proposal was still unacceptable to the government, so he finally decided to abdicate.
On Dec.10, 1936, Edward signed the papers of abdication putting to an end his reign of 325 days. Although he ruled as the king following his father's death, he was never formally crowned. He was succeeded by his younger brother, who reigned as King George VI.
Edward married Wallis Simpson in France on June 3, 1937, following the finalization of her second divorce.
Edward's abdication marked the conclusion of one of the most difficult times in the history of the British royal family. Years later, the lives of Edward and Wallis Simpson -- who were designated the Duke and Duchess of Windsor -- still fascinate and intrigue millions around the globe. The abdication has served as the central plot or subplot of a number of Hollywood movies, including the Oscar-winning "The King's Speech" and Madonna's recent romantic-drama "W.E."
Take a look at the images of Edward VIII and Wallis Simpson in the following slideshow: