Legendary Pictures appear to be doubling down on monsters following the success of Gareth Edwards' Godzilla earlier this year having announced a King Kong reboot for 2016.
Called Skull Island, the announcement was made at Comic Con 2014 over the weekend and included a short teaser trailer which included a shot of the towering ape himself.
Skull Island is where Kong lives, but the title suggests the film won't follow the classic King Kong story and culminate in New York. Rather it appears Skull Island will be more broadly about the mysterious island, which could include all manner of monsters, as well as the King.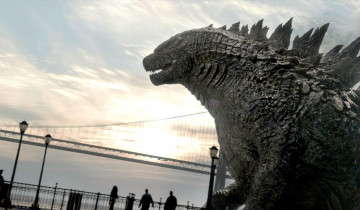 King Kong was last brought to the big screen in 2005 when Lord of the Rings and The Hobbit director Peter Jackson remade the 1933 original. Jackson's effort was met with mixed reviews, but was a lot more successful in that regard than the 1976 version starring Jeff Bridges.
Legendary also announced that Gareth Edwards would return to direct a sequel to Godzilla after he has finished making his Star Wars spin-off movie in 2016. It was announced that classic Godzilla monsters Rodan, Mothra and Ghidorah will appear in the movie as well.
Of course all this talk of big movie monsters poses an even bigger question: does all this mean a Godzilla vs King Kong film is in the works?
Well it certainly appears like that could be an end game. Marvel Studios' Avengers model has proven that convergent film series can be hugely successful, and that's why other superhero series are following suit. With Universal at work on a connected universe for its classic monsters (Frankenstein, Dracula, The Mummy) the system is growing beyond superheroes as well.
It isn't a huge assumption to think that Legendary are keeping this idea in mind, but it'll first require patience and the success of Skull Island when it's released on 4 November 2016.