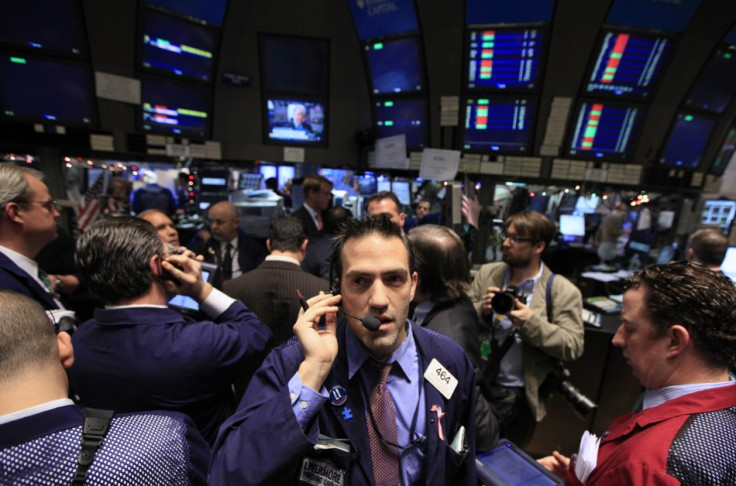 Shares in US-based brokerage Knight Capital plummeted by two-thirds in early trading, after the group revealed that it will face $440m in pre-tax losses, after a major trading technical malfunction caused the prices of 140 stocks listed on the New York Stock Exchange (NYSE) to fluctuate wildly.
Knight Capital stocks traded down by nearly 65 percent to $2.31 as of 1300 GMT in pre-market trading after the group revealed the losses it will incur following the "disruption to routing in NYSE-listed securities on 1 August, 2012."
"As previously disclosed, Knight experienced a technology issue at the open of trading at the NYSE yesterday, August 1st," said a group statement. "This issue was related to Knight's installation of trading software and resulted in Knight sending numerous erroneous orders in NYSE-listed securities into the market. This software has been removed from the company's systems."
It added that its clients were not negatively affected by the erroneous orders and the software issue was limited to the routing of certain listed stocks to NYSE.
However, it confirmed that it has resulted in a realized pre-tax loss of approximately $440m and although the company's capital base has been severely impacted, the company's "broker/dealer subsidiaries are in full compliance with their net capital requirements and [that the] company is actively pursuing its strategic and financing alternatives to strengthen its capital base."
The technology breakdown on 1 August caused a rush of orders for dozens of stocks, which range in market capitalisation value from General Electric to smaller stocks, such as Wizzard Software Corp,
NYSE subsequently cancelled trades in six stocks that experienced the most volatile and sizeable price swings between 0930 ET and 1015 ET that day.
Neither Nasdaq nor Knight Capital have disclosed the exact nature of the technology issue.