Kobo, which provides ebooks for WH Smith, closes its self-publishing platform in the UK.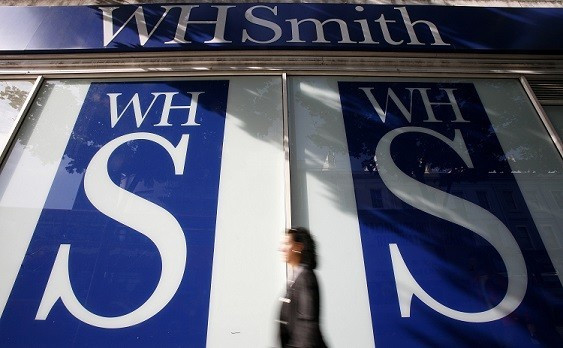 Following a lot of negative media coverage regarding unregulated publishing of indecent material, ereader manufacturer Kobo has announced it is shutting down its self-publishing platform as it continues to investigate the problem.
The problem was first highlighted by technology news website The Kernel, with its report focusing on the presence of large amounts of indecent material on Amazon's Kindle platform.
The investigation showed amateur ebook titles such as Daddy Daughter Sex Stories and Forced To F**k Daddy In Diapers were available to buy from Amazon, however it later emerged that pornographic ebooks were also available to buy online through WH Smith, Waterstones and Barnes and Noble.
WH Smith's online ebook portal is provided by Kobo, the Canadian ereader manufacturer which is owned by Japanese conglomerate Ratuken.
Violated policies
Kobo, the world's second biggest ereader manufacturer, has admitted that a "select few authors and publishers" had violated its content policies.
Kobo is removing the titles in question accoridng to Cerys Goodall, senior director of public relations, who said in an email statement that the company was also "completing a thorough review to ensure that compliance to our policies is met by authors and publishers."
It means that Kobo is "quarantining and reviewing" all new submissions to the online Kobo store and it has removed all self-published titles from the UK store. "We expect titles that comply with our policy to be returned to the store within the week," Goodall said.
Censor
The company is also reviewing it polices and procedures in order to implement better safeguards against this happening again.
"Our goal at Kobo is not to censor material; we support freedom of expression. Further, we want to protect the reputation of self-publishing as a whole. While some may find our measures extreme, we are confident that we are taking the necessary measures to ensure the exceptions that have caused this current situation will not have a lasting effect on what is an exciting new channel that connects Readers to a wealth of books," Goodall said.
Prior to the announcement by Kobo, John Whittingdale, the chairman of the Commons Culture, Media and Sport Select Committee, said: "It is disgusting that WH Smith, one of the country's most respected retailers, is selling hardcore pornography alongside children's books. Retailers have a responsibility to families and it is unacceptable that anyone could access this material within a click of a mouse."
Waterstones, Amazon and Barnes & Noble have similarly said they are removing indecent content from their online ebook stores.