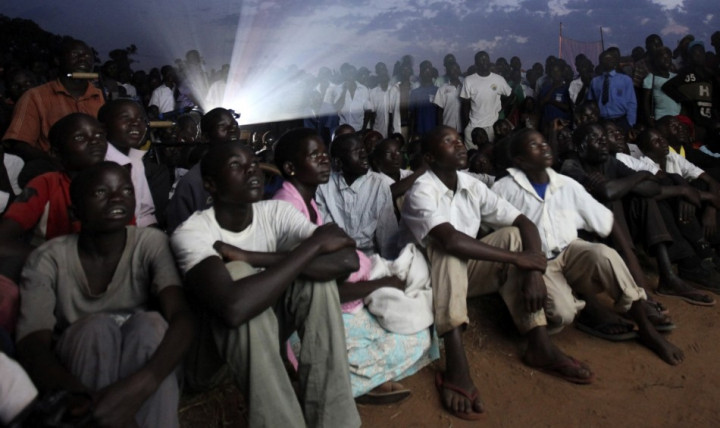 The screening of an immensely popular Internet video calling for the arrest of rebel chief Joseph Kony has been stopped in Uganda after people started throwing stones at its first showing.
The Africa Youth Initiative Network had to drop plans to show the film around the region as the first screening was halted by furious protests. Many people mutilated by Kony's soldiers were present at the show.
"We wanted to make our people part of the debate," Victor Ochen, president of the Network, told AFP. "But in the end we had to stop it because people were having such a strong reaction to the film and were getting very angry."
Joseph Kony, 51, is the leader of a Ugandan guerrilla group known as the Lord's Resistance Army (LRA).
The Christian LRA is a brutal armed force dedicated to establishing a theocratic government based on the Ten Commandments throughout Uganda.
The LRA started its rebellion in 1986 and has abducted an estimated 66,000 children that they have used as child soldiers.
In 2005 the International Criminal Court charged Kony with crimes against humanity, which include; murder, enslavement, sexual enslavement and rape, cruel treatment of civilians, intentionally directing an attack against a civilian population, pillaging, inducing rape, and forced enlisting of children into the rebel ranks.
The Invisible Children organisation has now launched a campaign to raise awareness about the LRA and Kony's atrocities. The video Kony 2012 has been viewed by tens of millions people worldwide.
But the public screening in Lira provoked an angry response. When images of the wanted war criminal appeared on screen the viewers were so enraged they started pelting the sacreen with stones.
"As soon as they saw the clip saying that people should make Kony famous, people got very upset and started to react," said Ochen.
"We realised that the reaction would be the same wherever we went."