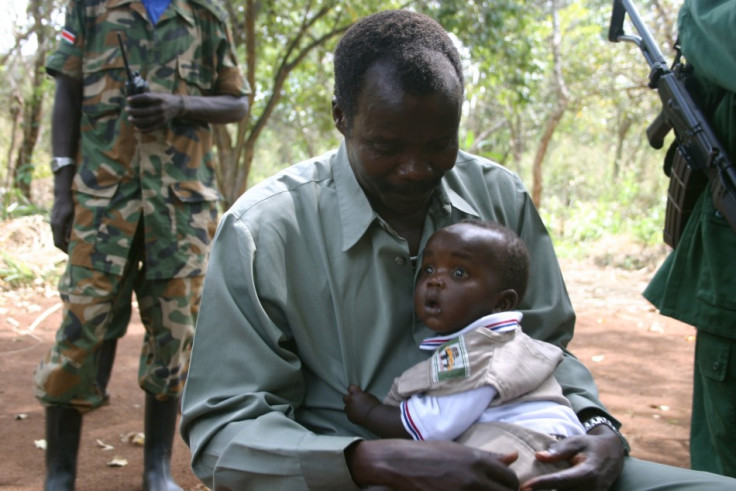 The Lord's Resistance Army has increased the number of attacks across central Africa, despite the International Criminal Court (ICC) saying the "Kony 2012" campaign against it will lead to the arrest of its notorious leader, Joseph Kony, this year.
Luis Moreno-Ocampo, the ICC's chief prosecutor, praised the NGO Invisible Children for its "Kony 2012" campaign, which featured a 30-minute video on Kony and the Lord's Resistance Army, a militia that targeted Uganda for 20 years.
Kony is wanted by the ICC for war crimes and crimes against humanity. The LRA is known for mutilating its victims and abducting children to use as soldiers or sex slaves.
"The Invisible Children movie is adding social interest that institutions need to achieve results," Moreno-Ocampo told Reuters and AFP.
"Invisible Children will, I think, produce the arrest of Joseph Kony this year."
Moreno-Ocampo's claims came as the UNHCR said the LRA has stepped up violence in central Africa.
After 2006, the militia left Uganda and started operating in Democratic Republic of the Congo, the Central African Republic and South Sudan.
UNHCR said that since its last report on the LRA on 6 March, 13 attacks in north-eastern DR Congo had been reported.
"Most occurred in Dungu territory between 6 and 25 March. Two people were killed and 13 abducted, including a child in the town of Aba. The violence has also displaced more than 1,160 people in the Dungu area" UNHCR said.
The LRA has carried out 33 attacks on civilians in northeastern Congo since the beginning of the year, leading to the displacement of more than 4,000 people.
In the Central African Republic, attacks had stopped in April 2011 but the UNHCR said the militia had resumed operations and 11 new attacks have been reported since the beginning of 2112.
Four people were killed and 31 abducted according to the country's and security forces.
The LRA has also conducted hit-and-run attacks in South Sudan.
"According to the UN's Office for the Coordination of Humanitarian Affairs, in 2011 such attacks killed 18 people, wounded nine, and resulted in 49 abductions and 7,382 people being internally displaced," UNHCR said.