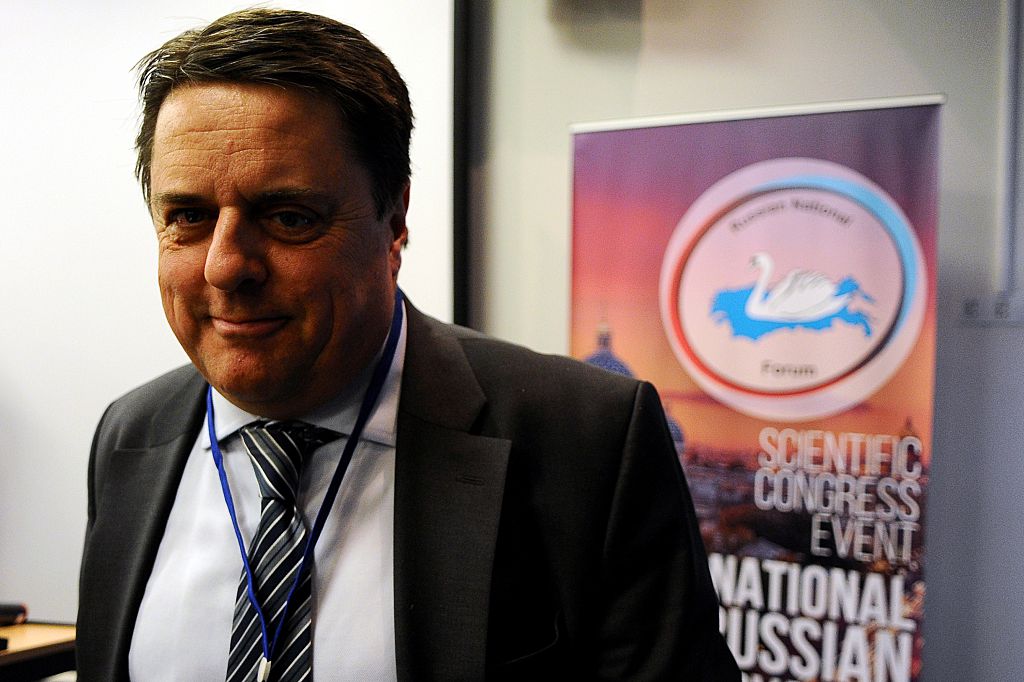 The Kremlin has been building ties with British far-right groups and helping them expand their influence for more than a decade, experts have warned.
On Monday (6 February) the Times reported that the Foreign Office has been monitoring connections between Russia and the UK far right, after former BNP chief Nick Griffin and treasurer Jim Dowson visited St Petersburg for an international conference of extremists in 2015.
Andrew Foxall, director of the Russian Studies Centre at think tank The Henry Jackson Society, told IBTimes UK that the Kremlin had long nurtured the connections.
"Russia has been cultivating contacts with the UK far right for well over a decade. Since at least 2011, the Kremlin has invited members of the far right to monitor elections in Russia, speak at conferences there, and otherwise undertake friendly diplomatic initiatives," he said.
The Kremlin has been accused of waging an information warfare campaign in Europe, sponsoring extremists groups, spreading fake news, and engaging in cyber attacks in an attempt to undermine European institutions. MI6 chief Alex Younger has warned that "hybrid warfare" campaigns of the type waged by Russia poses a threat to democracy.
According to a 2015 study by Foxall, ties between Kremlin-linked nationalists and British extremists extend back to 2005, when Kremlin ally and nationalist ideologue Alexander Dugin was invited to speak at a meeting of the British New Right group by Troy Southgate and Jonathan Bowden, both former senior BNP members.
In 2015, Dugin was placed on a list of individuals sanctioned by the EU and US for their alleged role in instigating the Ukraine conflict. A one-time adviser to Sergei Naryshkin, a member of Putin's inner circle and former foreign intelligence chief, Dugin is regarded as a key go-between for the Kremlin and fascists throughout Europe.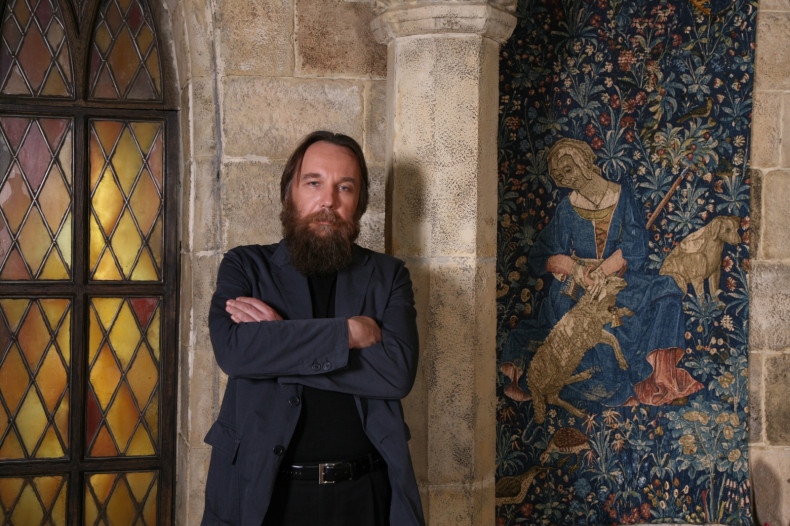 Since then, senior figures from the British far right have been invited to Russia to act as election overseers, speak at conferences, and have been given a platform on Russian state media to defend Kremlin policy and broadcast their views.
On Russian media the racist beliefs of figures including Griffin are rarely flagged, while they are billed as experts to lend them an air of legitimacy, said Foxall.
After being invited to St Petersburg in 2011 to monitor the state Duma elections, Griffin declared Russia's elections "much fairer" than Britain's, and criticised Britain's "grossly unfair and undemocratic practices".
At the 2015 conference which drew far-right extremists from countries including Greece and Germany, Dowson, founder of UK far-right party Britain First praised Putin, whose strength he said western voters "envy".
Links have also been alleged between British neo-Nazi groups and Russian extremists.
Russian neo-Nazi and mixed martial arts fighter Denis Nikitin led a combat training session for British fascists in Wales in 2014, and Jeremy Bedford Turner, the leader of a 2015 London anti-Semitic demonstration has invited Dugin and Nikitin to speak in the UK, according to research by Anton Shekhovtsov, a visiting fellow at the Institute for Human Sciences in Austria.
Shekhovtsov has also exposed long-standing ties between Russian extremists and the British New Right.
The National Security Council is ostensibly to discuss the threat of Russian subversion in the spring, and Foxall said the alliance between the UK far right and Russia was built on a number of mutual goals.
"These efforts are driven in part by ideology; both the Kremlin and the UK far right are united in their opposition to the EU, their endorsing of conservative values, and their promoting of nationalism. But they are also driven by opportunity; both are seeking to exploit popular dissent against the post-Cold War international order," he said.
A Foreign Office spokesman declined to comment, and reaffirmed the institution's commitment to human rights, equality and non-discrimination.