MI6 chief warns Russian-style 'hybrid warfare' poses threat to democracies
"The risks at stake are profound and represent a fundamental threat to our sovereignty," Alex Younger said.
The head of MI6 warned, on 8 December, that cyber attacks, propaganda, and subversion by hostile foreign states pose a "fundamental threat" to democracies.
In his major speech on Thursday (8 December), the new head of the British foreign intelligence service, Alex Younger, also criticised Russian policy in Syria, claiming it risked alienating those whose support is necessary for defeating Islamic extremism.
The Kremlin has been accused of waging a 'hybrid warfare' campaign to subvert Western states, and interfering in the US presidential election.
"The connectivity that is at the heart of globalisation can be exploited by states with hostile intent to further their aims deniably," he said, at the speech in MI6 headquarters in Vauxhall Cross, London.
He said British intelligence officers were increasingly having to counter the "the increasingly dangerous phenomenon of hybrid warfare".
"They do this through means as varied as cyber-attacks, propaganda or subversion of democratic process. Our job is to give the government the information advantage: to shine a light on these activities and help our country and our allies, in particular across Europe, build the resilience they need to protect themselves.
"The risks at stake are profound and represent a fundamental threat to our sovereignty. They should be a concern to all those who share democratic values."
He criticised Kremlin policy in Syria, where the Russia has waged a military campaign in support of the regime of President Bashar al-Assad, and has been accused of deliberately targetting schools and hospitals by human rights organisations.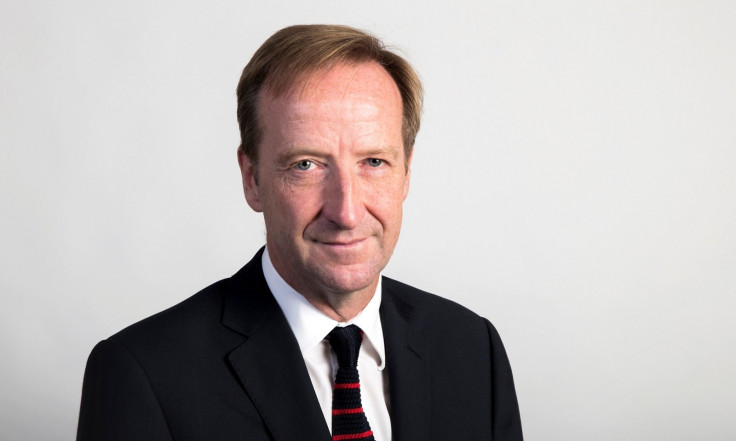 Alex Younger criticised Russian policy in Syria
FCO
"Russia seeks to make a desert and call it peace," he said of the Russian bombing of Aleppo. "The human tragedy is heart-breaking.
"I believe the Russian conduct in Syria, allied with that of Assad's discredited regime, will, if they do not change course, provide a tragic example of the perils of forfeiting legitimacy.
"In defining as a terrorist anyone who opposes a brutal government, they alienate precisely that group that has to be on side if the extremists are to be defeated."
He said the threat to Britain from terror groups including Isis would not recede unless the Syrian civil war comes to an end.
He said that 12 terror plots had been disrupted by British intelligence since July, 2013, and that maost emanated from ungoverned spaces in the Middle East.
© Copyright IBTimes 2023. All rights reserved.