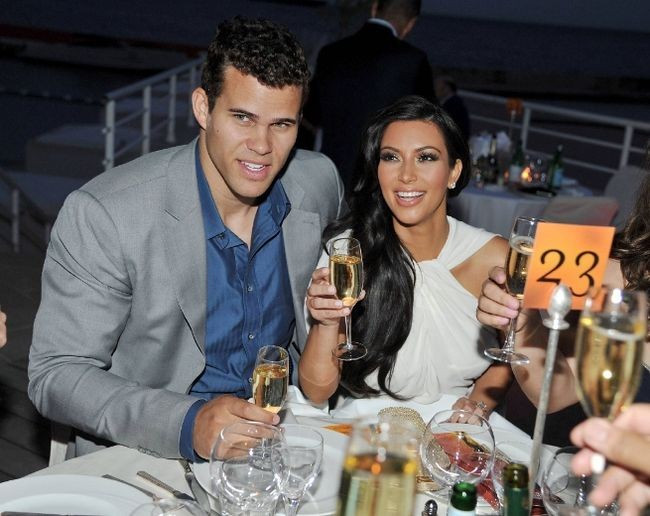 She is expecting her first child with Kanye West but it looks like Kim Kardashian will still be married to her estranged husband Kris Humphries when the baby arrives.
The basketball player has reportedly turned down Kardashian's $10million offer to finally settle their bitter divorce battle.
According to RadarOnline.com jilted Humphries is asking for an annulment on the basis of fraud and is refusing to accept the reality star's monetary payment.
"After Kim filed for divorce, she offered Kris a $10 million payoff, with the agreement that he would not continue to pursue an annulment to their marriage on the grounds of fraud," a source close to the case said.
The source continued: "He wants to be able to marry in a church again, with a clear conscience, when he finds someone special.
"Kris is deeply religious and he believes that the only way he can do that is if his marriage to Kim is annulled."
Things have been complicated further by the fact that due to Humphries basketball commitments, the earliest their divorce trial can commence is the middle of June.
As the Keeping up with the Kardashians star is due in July, there is a possibility that that she will still be Mrs Humphires at the time of the birth.
The reports come just days after music producer Consequence claimed that Kardashian and the Watch the Throne rapper West had an affair while she was in a relationship with NFL player Reggie Yates.
During an appearance on Power 105.1′s Breakfast Club show, the Hip Hop star, who fell out with West in 2011, said: "I was dropping him[Kanye] to the telly [hotel]."